What does this team want to accomplish? Was last year's Europa League win enough to satisfy our ambition? Is the Champions League only for the elites & the nouveaux riches? Are Sevilla overachieving, underachieving, or simply at their level?
There is no question that this club has set out to do great things. We managed to keep Kounde, Diego Carlos, Ocampos and more over the summer, all while spending extra to keep this squad together. This does not happen without wanting to go further. Thoughts on a team turning a new leaf have all but faded away after successive dismal displays. Now, with a season seemingly spiraling out of control, there is 1 match ahead of Sevilla to help define it as a progression or regression.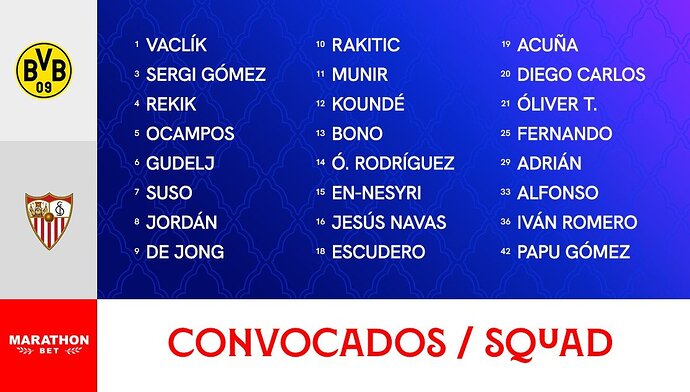 There are some concerns on whether Lopetegui will have to settle for a makeshift defence, after some doubts over the fitness of Bono & Kounde, who have both made the squad. But there will also be question marks over how he sets up his team. Normally, a reliable defensive unit, Sevilla has started conceding goals in atypical fashion. Is this a time to fight fire with fire?
Calling this a rough patch for Sevilla is putting it kindly. We were all aware how much was riding on this run of matches, only to find out the worst-case scenario is becoming a reality. The real sting is to witness a team that appears to have no fight left inside them. What has been on show lately is a Sevilla completely uninspired. Will there be any fire to even fight with?
#VamosMiSevilla
#NuncaTeRindas