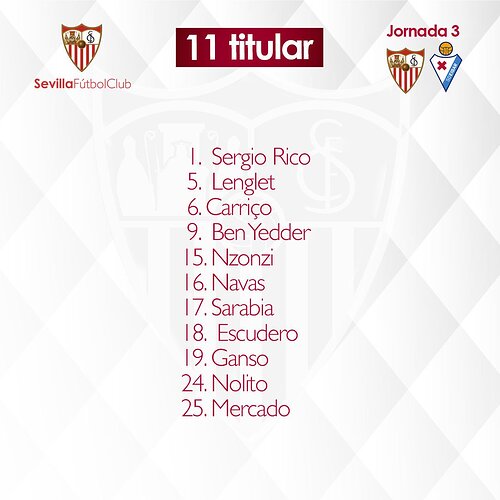 I'm not sure how exactly that is set up. Sarabia at CAM I guess?
Resting Banega after the international break (edit: he's still suspended), although Mercado starts. He only played Argentina's first match, suspended for yellow card accumulation for the second (stunning).
I really hope this means we are saving Corchia for the Liverpool match. Correa as well.