WHEN?
Sunday, July 21st, 2019
1800 EST (000 CET)
WHERE TO WATCH?
SFC TV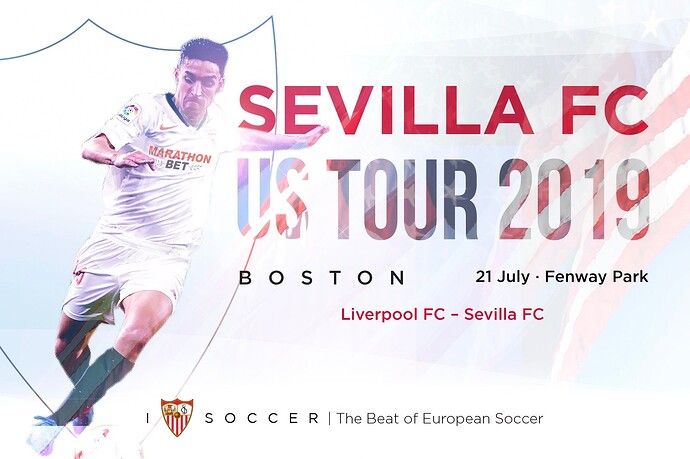 This is definitely the marquee matchup among our pre-season friendlies. After testing out the squad against Reading & FC Dallas / North Texas SC, we get to face some Premier League opponents in Liverpool, current Champions of Europe. This should ask more out of Lopetegui's group, even though the CL holders are missing their starting front 3.
TEAM NEWS
It seems Amadou missed the US Tour completely and was left to train with Sevilla Atletico. While playing only 90 minutes this time around, we can probably assume not all 32 players will feature today, despite no injuries being reported.
Yes it's pre-season and results don't matter and all that, but Klopp is winless in the 7 matches he has coached against us. With that said, I still want this W and make it 3 in a row.
¡Vamos muchachos!