Anybody else find anything wrong with this reel:
Sliiiiiiightly weird choice, SevillaFC social media folks.
Seeing those weird modern training exercises videos I can't help but think about how many injuries we are sowing inside that will drag on for the remainder of the season

I was more noticing the fact that they used a song from Insane Clown Posse (big enough faux pas on it's own) whose lyrics apparently begin "Bring in the Rednecks".
Uh, ok, SFC.
Definitely a weird song choice.
Realized that this may have needed some explanation for non-native English speakers or even non Americans. Rednecks is a pejorative term for rural, mostly Southern people in the US (occasionally repurposed for rural pride).
Apparently, according to the music selected for that SFC social media post…Sevilla is a club of rednecks. I mean, Southerners with bigoted views… Andalucía will gladly oblige that stereotype.

When the first official game is within two weaks and you only have two central defenders on the roster

Only 1 fit to play

Marcao expected to be fit for trofeo Antonio Puerta. He played the last 3 months in Turkey with an injury to the hamstring and now he's under the microscope in Sevilla.
(Guarente ?)
Guarente 2.0

Not sure whether that's meant as a joke or just "here goes Monchi, just getting started in his chess match.". I'm going to take it as the latter, which matched my views…Monchi will make it work.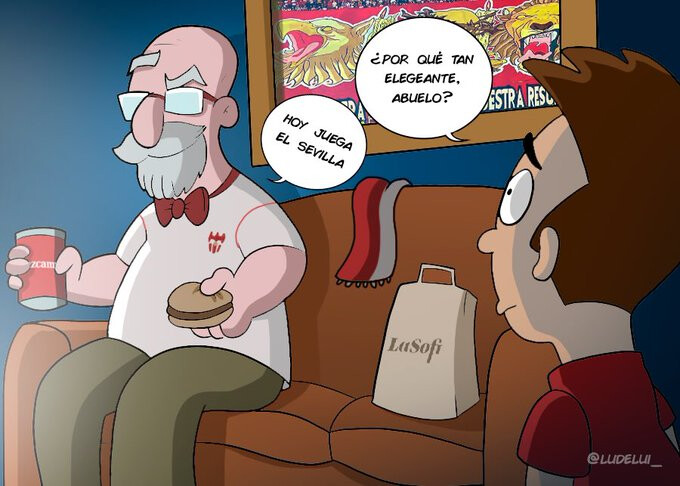 Monchi's Men after every game: