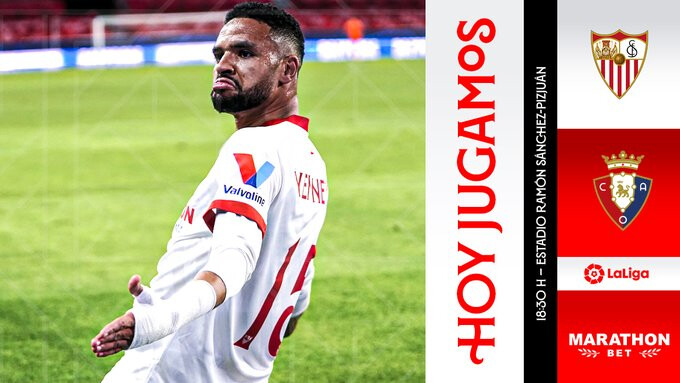 Sevilla looks to reverse their 3-match losing streak in LaLiga after Wednesday's heroic showing in the Champions League.
It was an incredible display of character midweek that saw Sevilla fightback from 0-2 down, and play the entire 2nd half with 10-men while still trailing. The attacking play was relentless and it never seemed the match would end without them getting some kind of result. The win leaves us with a comfortable lead at the top of Group E, as focus must once again shift towards LaLiga.
This run of 7 matches that began in early October always seemed manageable, but Sevilla's style of play is partly responsible for how these fixtures were resolved. There are still key elements that Lopetegui needs to implant in this team that he's built. Many components are already in the version we've seen in the Champions League, while there's still a struggle to reproduce a complete performance in the league. Either we start well and fail to close-out a match, or we come out sluggish and try to salvage a result in the 2nd half. There will always be ebbs and flows throughout a game, but we have yet to see a convincing 90 minutes from Sevilla in the league.
TEAM NEWS: Sergi Gómez returns to the squad, as Suso & Idrissi still miss out.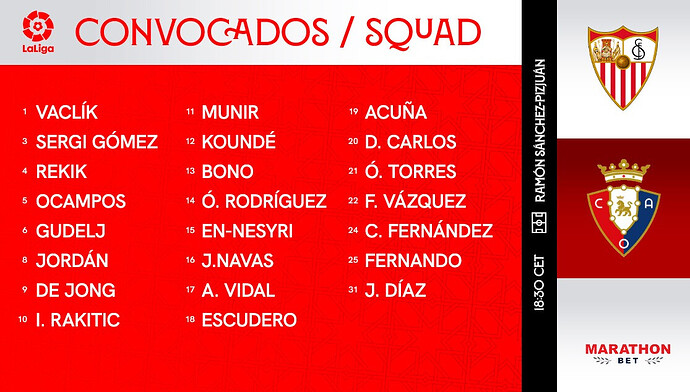 Another international break awaits after today's match. Julen would hope to enter that period with a much needed league victory that has eluded him since October 1st against Levante. A number of player performances have given encouraging signs of improvement: En-Nesyri scoring 3 goals in 2 matches, Rakitic starting to settle in midfield, and Diego Carlos' impetuous leadership in defense, which has earned him his first ever callup to the Seleção.
There is nothing more important than the match in front of us. Everything rests on how we will approach Osasuna, and if the team truly had a spiritual awakening in midweek. Can Lopetegui instill the proper mindset to get out of this rut?
Lopetegui: "We'll approach it like we do every match, going to the limit and focusing on nothing else."
#VamosMiSevilla
#NuncaTeRindas