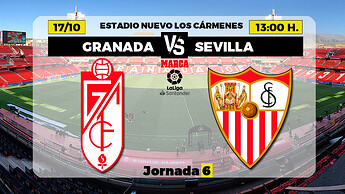 Back from the 1st Int'l break of the season, we encounter Granada in another Andalusian derby.
Seven matches in 23 days. This will be a demanding set of fixtures. The calendar crunch has actually already begun for certain players, as many have represented their national teams in the last few weeks. The recent international call-ups may impact how Lopetegui selects his team Saturday afternoon.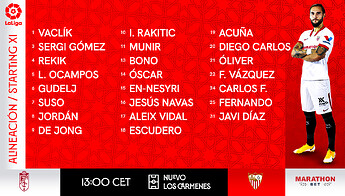 The most impactful team news came this past Thursday, as Jules Kounde tested positive for Covid-19. He is asymptomatic as he remains in his 14-day quarantine period. Also missing the Granada trip is new signing Idrissi, who worked separately from the squad due to an undisclosed injury. There are also doubts with Navas, who still made the squad, but missed training today.
Diego Martínez: "Sevilla is one of the greats in Europe and I want to beat them."
Diego Martínez is a very adaptable coach with a very competitive team. Apart from the 6-1 mauling by Atlético, they are unbeaten in all other matches, with a Europa League campaign ahead of them. We did the double on Granada last season, but the 3 points are far from guaranteed. The ex-Sevilla Atlético coach is as impressive as Lopetegui when it comes to his in-game management.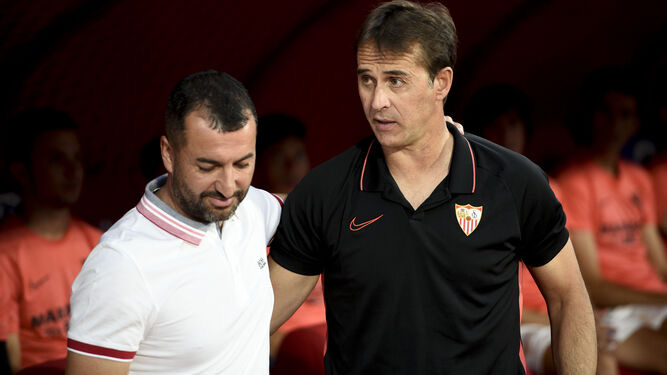 As seen previously, Lopetegui prefers to start the season with an habitual starting lineup. With a deeper squad at his disposal, perhaps he will look to make more changes than usual. Can this be a chance to start Carlos Fernández against his old mates?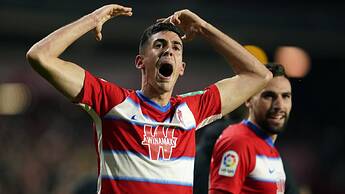 What is your predicted starting XI for this match?
#VamosMiSevilla
#ReyesDeAndalucia