Acuna only suspended 1 game so he will miss out on the match.
Telles gets his day to show his mettle.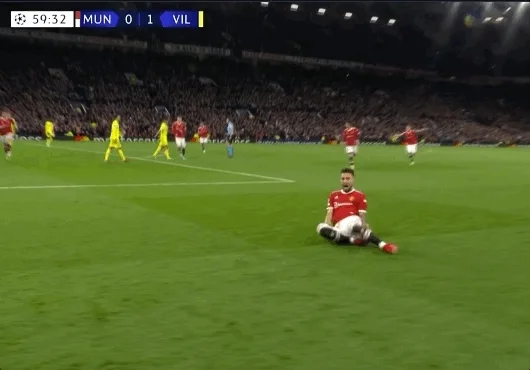 Squad of 23 at Almeria: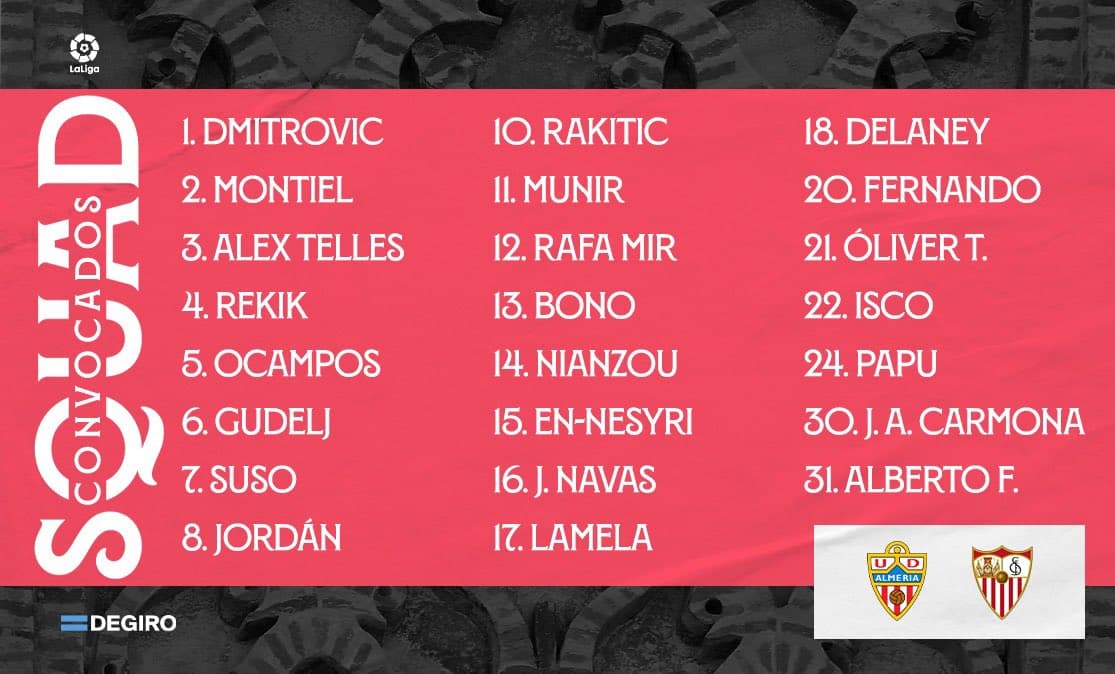 Marcao is out for 3 weeks & Acuña is suspended. And yes, #7 is back, but let's give him some time.
I felt like the news they are looking to sell Oliver Torres, was what he needed to hear to play with more agency instead of the passive and for fun plays he sometimes made. I was impressed last week. Good touches and openings and short combinations in various areas of the field. That's what I want him to be weekly.
Granada are out but a new Andalusian Derby is back. I love Almería, and am excited to see Pozo and Sadiq.
Strong, organized and speedy is how you already guessed who, named them.
Very different, such approach, much fun expected, extremely amaze.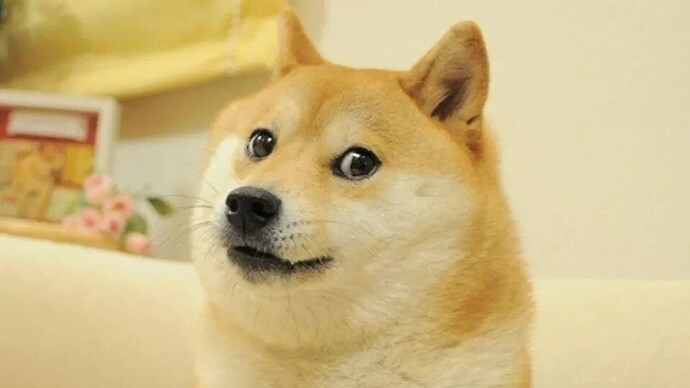 I fear we in for another disappointing result here. A derby against a motivated newly promoted side is the last thing we need. Let's see though.
Aren't we motivated?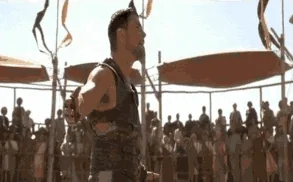 I'll be out in Burnley tonight (long story), so will miss this game.
I'm planning on catching the replay after I get back if I can avoid the temptation to check the score and I'm not too drunk. Might make for easier viewing!

Failing that I'll watch the following day.
Wanna take y'all back to February 23rd, 2020, where Sevilla won 3-0 away to Getafe. We didn't start the calendar year too well, with only 1 win in 6 La Liga matches, and only 1 clean sheet in that span. The other competitions also played a role in this bad run of form, as we were ousted by Mirandés in the CDR round of 16 at the end of January. After 3 consecutive league matches with wins, we drew 1-1 away to CFR Cluj in the Europa League R32. Showing up to the Coliseum in Madrid, Sevilla lined up in this 5-4-1 setup:
Vaclik; Navas, Kounde, Gudelj, D. Carlos, Reguilón; Suso, Jordán, Fernando, Ocampos; De Jong.
Sure it became a 3-4-3 in attack, but the approach was very conservative, even more than usual. It helped address the immediate issue of a leaky defense that forgot how to keep a clean sheet. We even got different contributors among the goalscorers in Kounde & Fernando.
I bring this up to show how making a small change can sometimes take a team out of a bad spell or even bring their confidence back. We've only played 2 games so far, but the pressure seems very palpable due to many internal and external factors. I'm not saying Lopetegui should break out a 3ATB formation, but to at least give the team a different look so they don't fall back into bad habits, and completely ignore whatever gameplan was set out for the match.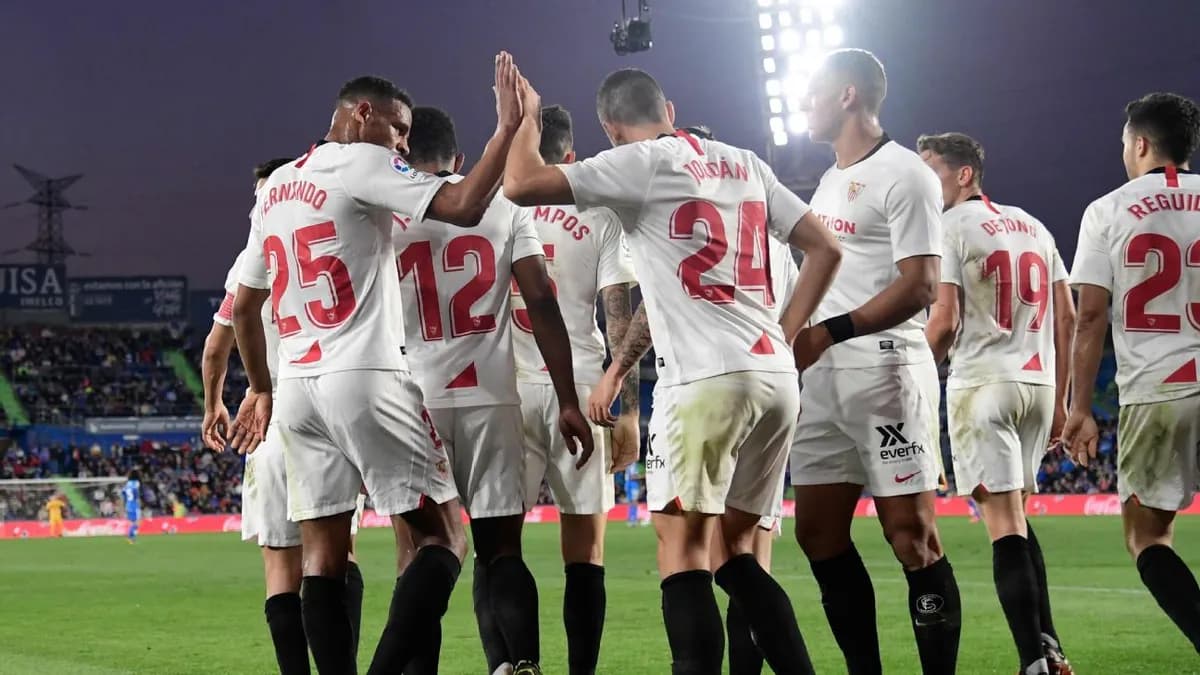 We could probably find success with an identical lineup from the last game (bar Acuña). Maybe this time they could be more patient with the ball or tee up more shots. I still worry about the left side, so hopefully Telles can give us something different on that flank. If there's anything that worked last week, it was the combinations between Lamela & Rafa Mir. Therefore, i expect the play to once again be more dominant on the right side.
All we need is three points. I don't care who scores, or how the goal comes. Ok, maybe i'll care a little if it's a gift from the ref. Just bring home the goods, man.

I think D. Carlos got the other, a tactical error on the part of Lopetegui, he went for the 0-1 but things went wrong with the defenders

We all agree here, with a strong consensus that things need to change… or get tweaked because this is not working, simple as that.
If Lope says screw you all, I won't change you can go to hell, obviously what he has been saying so far, then what should happen in that case? Fire the motherfucker!
There are literally 0 signs of change and I won't be tricked by a one-off nice game that we've had in the last couple of seasons. Change has to happen constantly, with a clear vision and strategy.
So for that reason I will not be too content even if we destroy Almeria tonight… which is far from logical, but it could happen. That will be more due to how the players respond and letting out the frustration that has built since pre-season, which was arguably the worst pre-season ever since the beginning of the golden Sevilla era.
Our upcoming September/October schedule: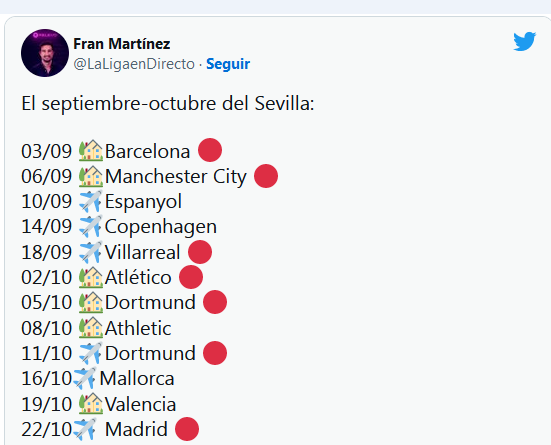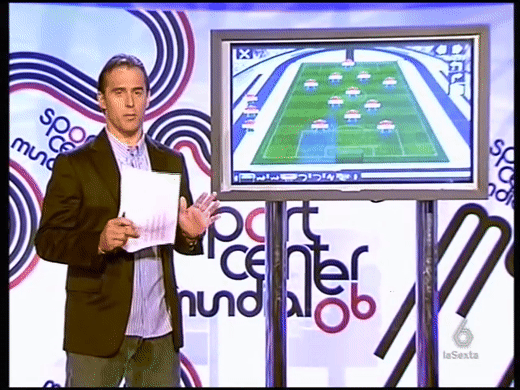 Brutal run of games. That certainly could be lope reaction haha


Brutal, yes the most apt word. As for his reaction I heard he just ordered a pallet of 3-ply toilet rolls, to his home address. In other news Del Cerro Grande suffered just 1 week in the fridge and is back refereeing this weekend.
Rekik hat trick today, show the forwards how to do it. I also fancy Tanguy to get one. @Brian please don't jinx us tonight.
I'm saying nowt.
I shall be watching from behind the sofa hoping for a miracle
@Brian I'll try and meet up next time you're in Nervion.
We'll be there for the Barca game, then M City
Our man Jordan back in the first eleven😬