No Lamela, Fernando, Papu and Marcao.
Or Rekik!

Was Lamela for Yellow accumulation or whatever they call that in English? Or possibly

?
According to Sampi Lamela is missing "due to physical discomfort"
Also Sampaoli saying the preparation for the Getafe game was very limited and in a way more theoritical.
Hope it's not as bad as it sounds and enough players are ready.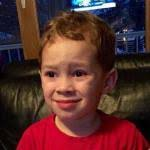 Let's hope we can get at least a point today. The Almeria was the big 6 pointer which we won. That has relived some pressure on today.
It will be difficult after travelling to turkey and playing a physical match Thursday. Our squad is very stretched but there's still enough quality in that squad to hopefully get a result. Vamos sevilla!
Mateu Lahoz will be the ref.


Plus there is Jaime Latre on var duty. He was also on var when we played Real Sociedad,
It was he who suggested to the referee the expulsions of Rakitic and Nianzou
We're doomed.
Now that @User1115 has taken @Brian 's demise forecasting spell, I trust that Brian's forecast of demise will be held powerless today by a overwhelming victory.

A 3-5-2 without a pure striker. Looks interesting, if we can counter the hell of Getafe this way that'll be great.
Jordan needs to be at his best for this to work though, so not quite optimistic for this one.
As long as we don't pass back to Bono too often or mess it up in the midfield, we should be good to go.
No doubt that this lineup is some esoteric Sampi schematic that he dreamed up last night.
I think I actually like this Sampaoli experiment given our current squad and levels of fatigue. Let's hope it works
PS - Who the heck is Matías Árbol? Sounds like a made-up name. Or like someone was creating a knock-off version of Guardians of the Galaxy and since they couldn't use the name Groot, they called the character Matías Árbol (Matthew Tree?)