This has got 0-0 written all over it

Goes without saying, we desperately need a win!
This has Munir hat trick written all over it.
Squad list released.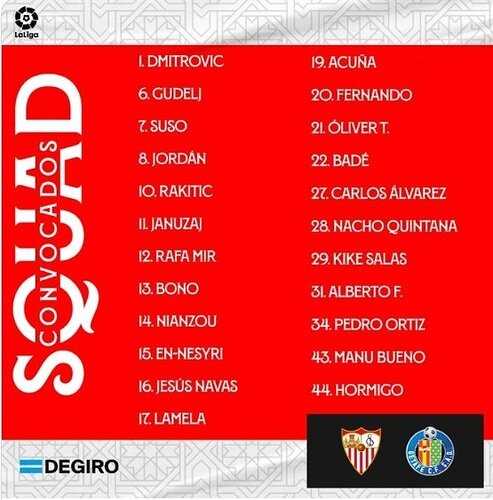 José Ángel is suspended, while Montiel is still serving his. Bade is fit enough to make, as @RyanMoore's fav is back!

And i totally forgot Munir went there.

Not surprising, since I think he just had his debut last week. He is the Marcão equivalent of Getafe's summer signings, I suppose.
He's played 9 games (1 goal), not sure how many appearances were as sub but from what I've seen he's looked lively and useful.
The slowest midfield in a 4-3-3 in the history of 4-3-3 and football lol
We need some reinforcements (urgently) in that area or we're going to be battling relegation until the end of the season.

for a win!
I'll take a win any which way it comes even a 94th minute own goal off a Getafe players arse cheek.
Can we say the same of our summer signings?
Too late for my timezone, hopefully waking up to at least one point.
Getafe is playing hockey. Checking the crap out of Oliver
At least some forward passes and drives with the ball forwards. Looks refreshing
Good chance, Jordán forces Soria to tip a header onto the post
We haven't been bad yet, decent bit of possession in the final third. We keep playing like this we should be able to get a goal
Totally dominating. Getafe don't seem to mind it though