It's 4th vs 5th as Sevilla hosts Real Madrid at the Ramón Sánchez-Pizjuán.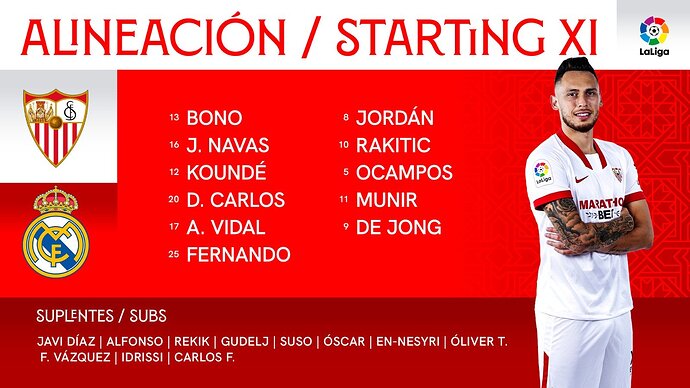 #VamosMiSevilla
#NuncaTeRindas
No preview today guys, I'm sorry.

Bono returns & Vidal gets his first start at LB.
Vidal at left back? Oh dear
Vidal is more mobile than Rekik, so it should help us get forward better on the left. We honestly don't have any other choice.
Also i didn't notice Gómez has been dropped, Suso back on the bench, and Vaclík still injured.
Real Madrid with not so good line up, Nacho and Lucas Vasquez at the back. They are missing some big players like Ramos, Carvajal, Hazard, Valverde.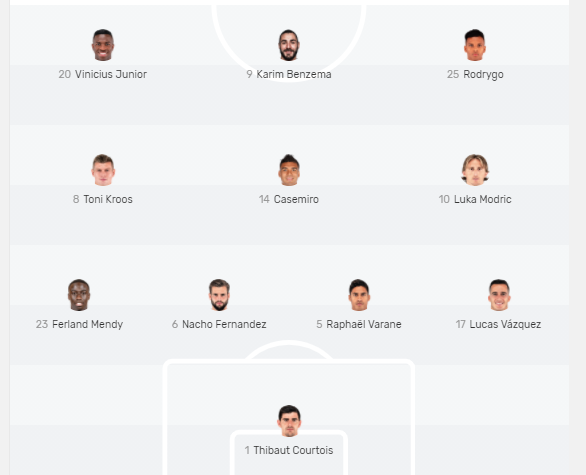 Vidal used to be good didn't he so he can't be that bad? @ShendM will be happy no Rekik at Left Back.


Bono back is a huge boost!
Predictions?
I think we can get a narrow 2-1 win
I'll go 2-0 Sevilla, I would have said 2-1 but beaten to it.

45 seconds in, Aleix Vidal out of position, almost concede.

worried about Vidal; not only out of position, slow getting back to cover.
Same here. We need more depth at full backs
I love where we are as fans though. A tough shitty loss against Chelsea, but some of us are thinking we are the favorites to win.
That's what I love about Sevilla. Just bc we don't have pockets full of money like PSG and City doesn't mean we don't believe we can progress
Madrid came out fast, the boys took it and are now getting their chances.
We just need to keep this up
That would have been the weirdest goal to concede.

Who is this Israeli goalkeeper we have though who lost his position to Vaclik?

Is Graham Hunter on crack today?
Seems most of the fouls are going to the team in Black.