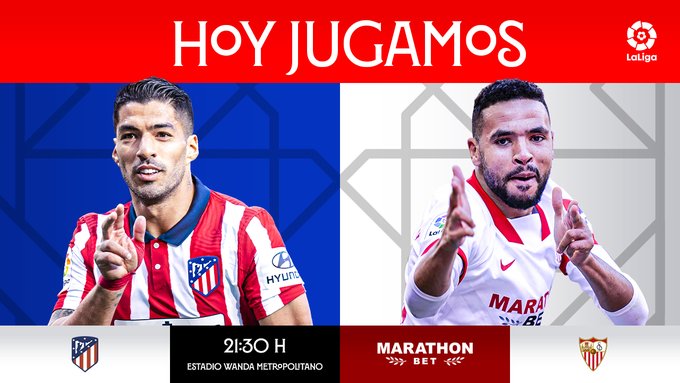 The rescheduled match from Matchday 1 between Atlético & Sevilla will finally take place at the Wanda Metropolitano on Tuesday evening.
The team's flight had been delayed 2 hours, but they finally made the trip to Madrid and landed safely. The following 23-man squad list was released: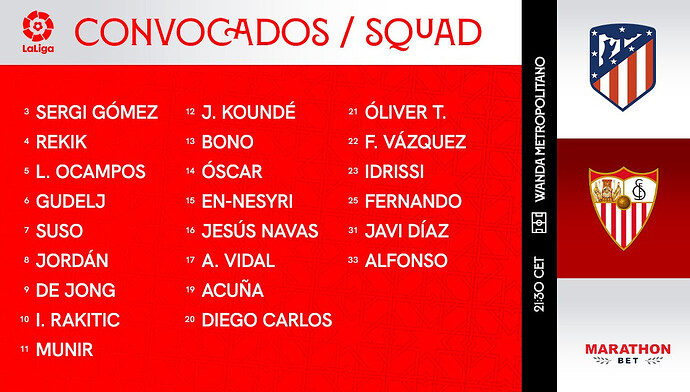 It seems Lopetegui's team is finally starting to click with an impressive display against La Real on the weekend. Although not at its defensive best, Sevilla showed themselves to be superior over their rivals, with standout performances across the pitch. So impressed was the Sevilla board that they extended Lopetegui's contract by another 2 years until 2024.
Lopetegui: "The fact the club decided to continue together to grow and reach ambitious goals fills me with responsibility and pride."
It may have taken half a season, but Sevilla has seemingly broken new ground with their attacking trio. En-Nesyri is staking his claim as Sevilla's star centre-forward, after scoring a hat-trick on Saturday. Suso & Ocampos have yet to recapture their scoring touches of previous seasons, but are showing signs of establishing themselves in their roles.
Now enters an interesting matchup to see how much this Sevilla has grown since the last time both teams have squared off. Simeone's Altético currently sits top of the league table, with its habitually strong defensive record and a reinforced forward line. Having made the switch from Barcelona, Luis Suárez may just be the perfect piece for Atlético to validate those title ambitions.
We have seen stalemates in both matches last season. Both coaches have formed a reputation centred around the defensive capabilities of their respective teams. But will this fixture attempt to unravel their attacking potential or revert to the means?
#VamosMiSevilla
#NuncaTeRindas