WHEN?
Sunday, October 6th, 2019
1500 EST / 2100 CET / 0500 AEST
The last time we played after a European matchday, we suffered a bitter 0-1 defeat at the RSP to league leaders Real Madrid. Now another mammoth of a fixture awaits us, this time in the form of an improving Barcelona side at Camp Nou.
It's a trip that doesn't conjure up much optimism. Not since the 2002/03 season have we had a league victory there. It all but confirms that we've been unsuccessful during the Messi era.
We even tried to injure Lionel last year, but the hoodoo still seemed to be upon us as our finishing was poor. Either that, or Ter Stegen used that match to flex on us. Luis Suárez is also back scoring goals again, so their attack may be as motivated as ever.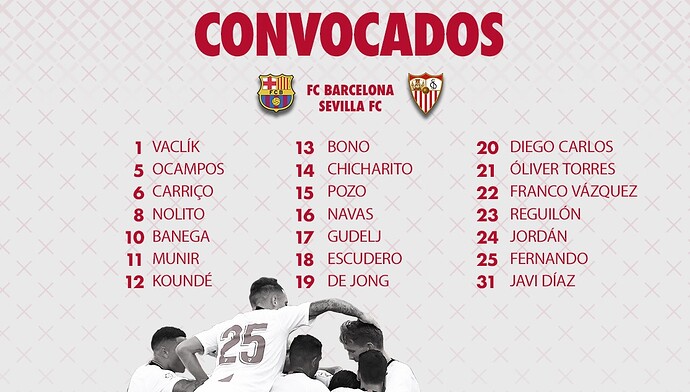 The squad list came out with a list of 21 players. Perhaps the most important inclusion is that of Carriço, who has led our defence to some stellar performances this season. As for the ones dropped, Rony Lopes & Dabbur are left out for technical reasons, Gómez has suffered a knock, and Bryan will be with the U19s. Some have suggested that Munir may start up top and that we see a similar lineup to that trip to Eibar. This could be a chance for him to put one on his former team.
EVALUATION
As the saying goes, to be the best, you have to beat the best… or at least hope the referee is on your side. In this case it's Mateu Lahoz, so take from that what you will. Much can be learned about the team in these big matches. Which players will step up to the challenge and raise their level?
Lopetegui lost the Madrid job after his last visit here. What approach will he take to force Valverde's hand? A match that is always full of drama, Barça-Sevilla feels like the right way to end this series of fixtures before the international break.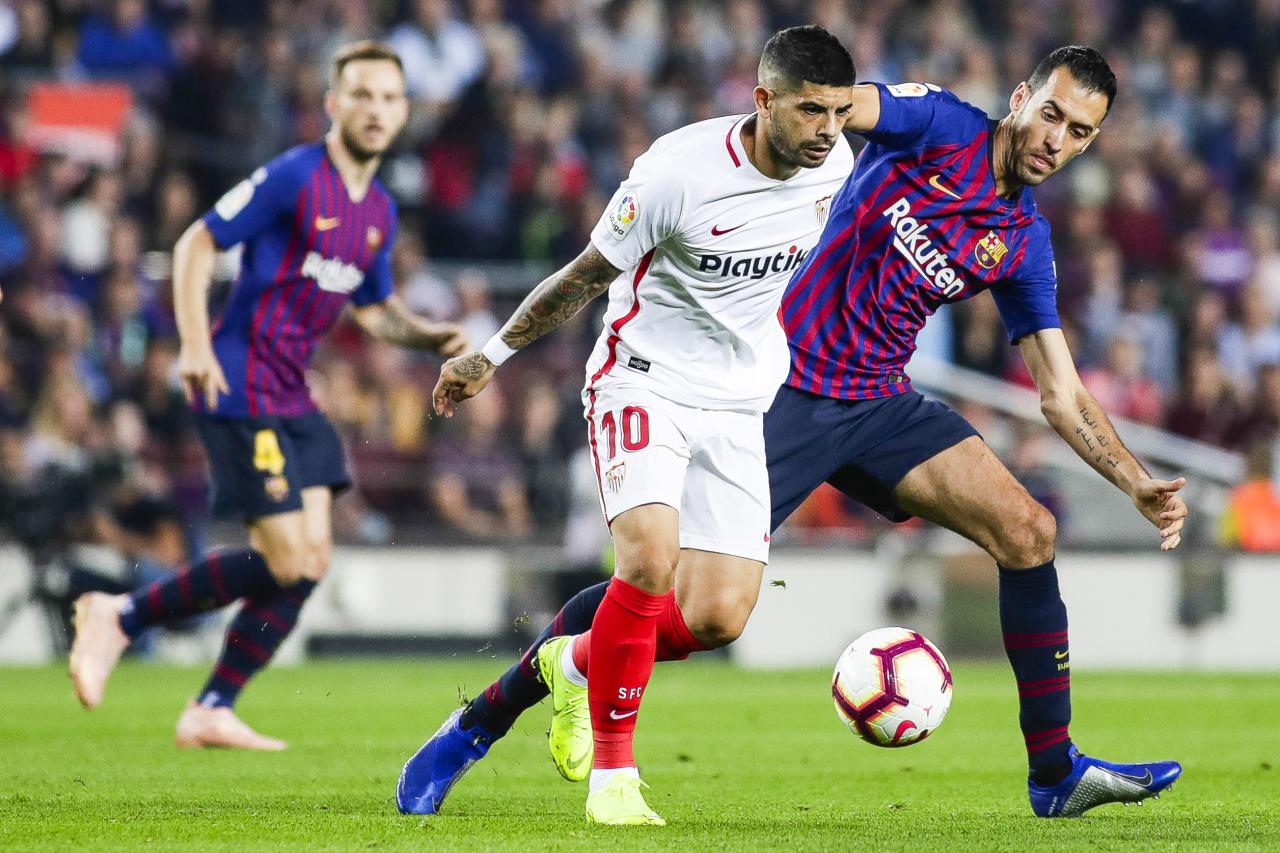 ¡Vamos mi Sevilla!
#MeLateTuEscudo