WHEN?
Sunday, September 15th, 2019
0800 EST / 1400 CET / 2200 AEST
It seems like an eternity since our last outing vs Celta Vigo, when Mudo Vázquez gave us a 2nd half go-ahead goal, only to be sucker-punched by an ex in Denis Suárez. All things considered, 7 points out of 9 isn't a bad tally, as we have a chance to build on an improving away form against prickly opponents Deportivo Alavés.
The international break has been rather kind to our players in terms of fitness. Lopetegui initially had all players available earlier this week, but has lost Nolito to injury. As expected, Sergi Gómez misses out, as well as the niños Pozo & Bryan.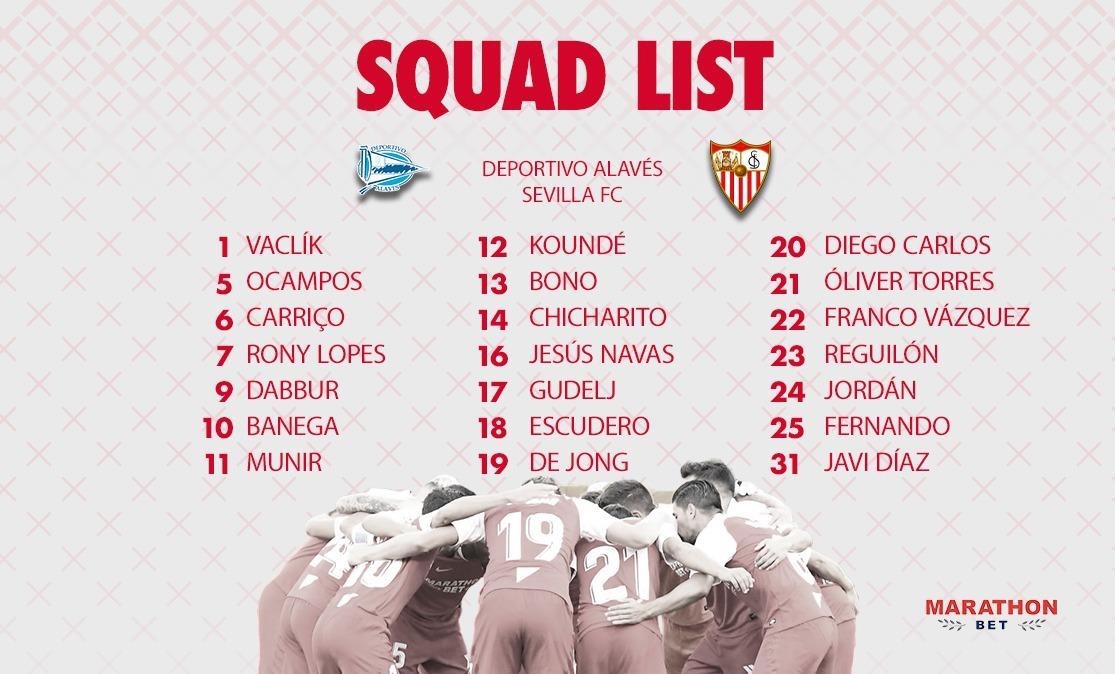 The big surprise is of course the inclusion of Munas Dabbur. Perhaps the recruitment of Chicharito will make that task a bit more difficult, but it levels the playing field as to who deserves that starting role, as De Jong has failed to make it his own so far.
INTEGRATION
It's really early in the season, but it's still a title race nonetheless. Sevilla can grab 1st spot with a win at Mendizorroza. Every passing week is a chance for this new team to gel, and we'll see how far we've come along after these 2 weeks off. The forward line has looked tepid, as it has only scored 1 of our 4 goals so far. Thankfully, this month is jam-packed with fixtures to expedite that process.
¡Vamos muchachos!
#WeAreSevilla