START TIME
Wednesday, October 30th, 2019
1400 EST / 1900 CET / 0500 AEST
Coming off a great result vs Getafe on the weekend, Sevilla bring their winning run to the Mestalla. It is 1 of the 5 grounds in Spain were we have struggled perennially. There is an abhorrent statistic that proves this, but we don't need any reminding.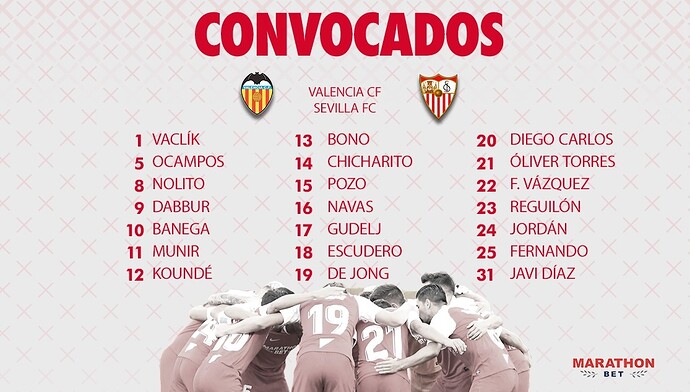 Carriço & Gómez still haven't recovered from their injuries, so Kounde & Carlos will have to deputize at CB. The recent form of Óliver & Vázquez could force a change in the midfield setup. Dabbur has joined the squad in this list of 21, but recent history suggests he's likely to be among the 3 players omitted.
APPRENTICESHIP
Tonight's match is being billed as The Teacher vs The Student, as Celades was Lope's former no.2 with the Spain NT & at Real Madrid. It seems Julen's pupil has already sparked off the mind games in praising him ahead of the affair.
We are 6 points ahead of Valencia, and a positive result today can consolidate the decent start we've had this season. A draw may be on the cards, but…
¡A por La Liga!
#MeLateTuEscudo