START TIME
Sunday, October 27th, 2019
1330 EST / 1830 CET / 0430 AEST
With some crucial matches coming up, it would seem necessary for the team to increase the level of performance. We face off against 3 of last year's top 5 teams in the space of a week.
Getafe were one of the surprises from the last campaign. But after playing well under Bordalás in the first season following promotion, it probably should have been seen as natural progression. What was certainly shocking is how they managed to do the double on us, with an aggregate score of 5-0.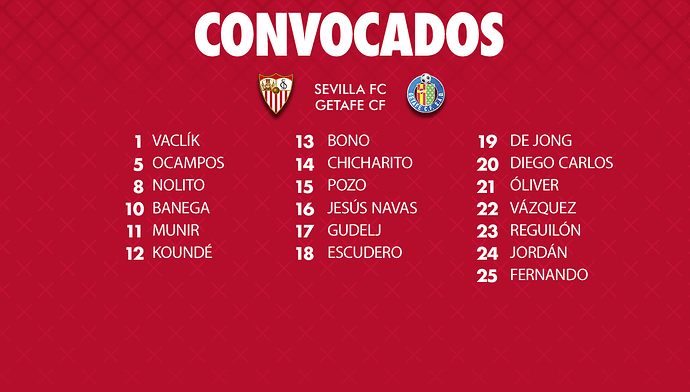 It seems the manager doesn't want to mess around too much with the starting XI, as Dabbur & Rony Lopes have been left out the list of 19. We will again go into a match without Carriço, although Kounde is getting some much needed playing time. Sergi Gómez also misses out after injuring his shoulder vs Dudelange. Meanwhile, Munir looks to have returned in Lope's good graces.
OJITO
Despite the challenges the players will face against the Madrid-based side, the real duel will be between the managers. Lopetegui has looked susceptible against other competent coaches, and has yet to set himself apart. Bordalás has more or less created a culture at Getafe, and has made his team difficult to beat. With Julen not making it an easy task to convince the doubters, we could probably guess what the energy will be like around Nervión if he fails to get 3 points today. Will the RSP uplift us to another victory?
¡Vamos muchachos!
#MeLateTuEscudo