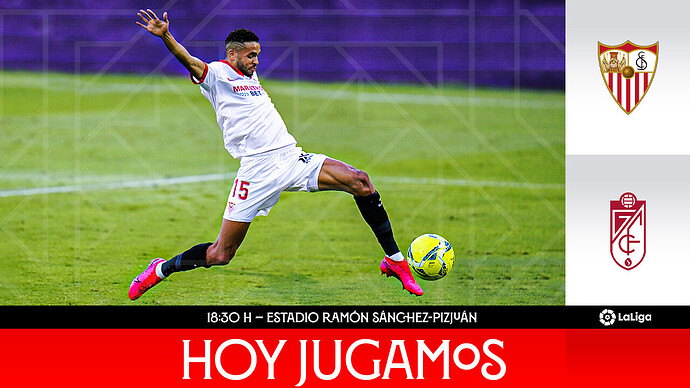 It's the last Andalusian derby of the season, where Diego Martínez will try to finally get one over Julen Lopetegui, who's team is putting on another impressive end-of-season run. Now with 6 wins out of the last 7 in La Liga, Sevilla are trying to capitalize on every point dropped by the three teams ahead of them.
The initial objective from this season looks well within our grasp, as forward strides are being made, showcased by the resiliency of Lopetegui's team. It seems Julen is fine-tuning our style of play, while finding the right fit for the #10 role.
Sevilla is perhaps best placed as an outsider in the discussion of the title race. After the dropped points by Real Madrid on Saturday, we can continue to make a push to finish as high as possible on the table. However, the importance of today's match shouldn't be lost on anyone as our opponents still have a chance at landing in a European spot. With Kounde being a possible absentee, an already tricky encounter can prove to become complicated. Is Sevilla really built for this run-in?
#VamosMiSevilla
#ReyesDeAndalucia