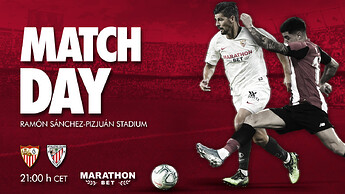 1500 EST / 2100 CET / 700 AEST
Sevilla will be hosting their first game of the decade and take on Athletic Club, who form part of the chasing pack for the CL spots. Despite being a dependable team under Garitano, Athletic have been mediocre on the road, winning only 1 match out of 8.
Sevilla haven't been the best at the RSP themselves, as the last home game ended in defeat to Villarreal. While still recording a fair amount of wins, the manner in which the 3 points were earned hasn't entirely been convincing.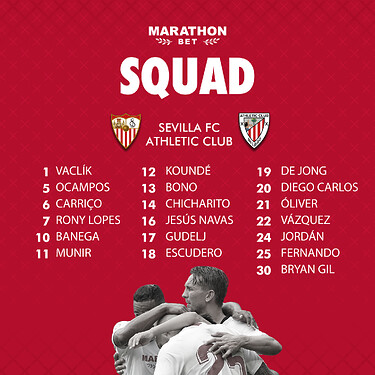 Reguilón misses out after acquiring his 5th yellow at Mallorca, while Nolito, who has returned to training, still wasn't deemed fit enough to earn a place in the squad. Dabbur, Bryan, Pozo, Gómez & Javi Díaz were left out altogether.
Projected XI: Vaclík; Navas, Carriço, Carlos, Escudero; Fernando, Jordán, Banega; Munir, De Jong, Ocampos.
Lopetegui has done a decent job at keeping this team in 3rd place, but there are still glaring issues that have failed to clear him from doubts of his appointment. Whether it's Jordán or Óliver that starts, they usually don't begin games well, which hinders our chance creation. The recipient of these, De Jong, clearly doesn't have the trust of his own teammates, which then negates any attacks involving him. Were the last 2 weeks enough to recharge and refocus our strengths to play as one unit?
#VamosMiSevilla
#MeLateTuEscudo