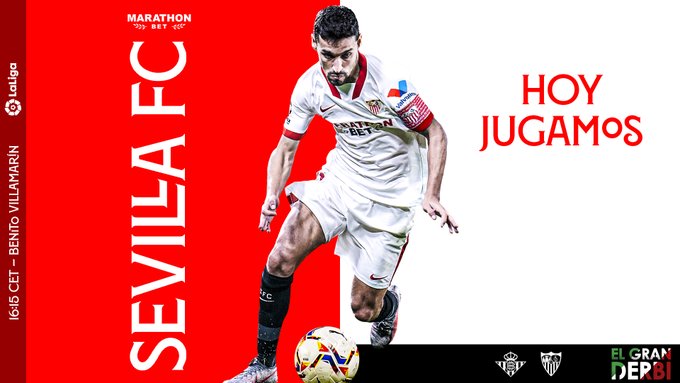 Monchi: "Betis is my rival. But my enemy is the virus."
It's derby day. But it's also a match that was at risk of not being played. Four Betis players — Álex Moreno, Montoya, Guardado and Joaquín — had tested positive for Covid only a few days ago. Training had been cancelled, while results were being assessed for a supplementary test to see if the virus had spread to other players. In addition to having five players injured, the squad set up to face Sevilla is certainly depleted. Will this serve the Verdiblancos with some extra motivation?
In the red corner, back to a habit of winning ways, Sevilla is looking to start a new year in similar fashion as it ended the last. Both derbies last season were won by the Nervión side, as Lopetegui looks at a new challenger in Pellegrini, in a battle of ex-Madrid coaches. In terms of personnel, Vaclík & Escudero are out with long term injuries, Fernando is suspended, while Carlos Fernández is dropped from the matchday squad.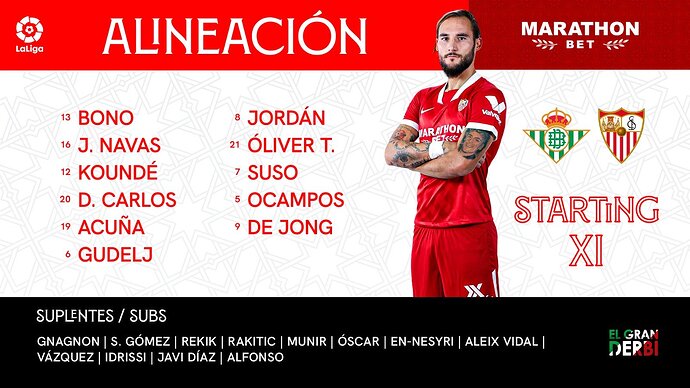 After favourable results against Valencia & Villarreal, it would be a shame to drop points to the league's worst defence. Perhaps this is just what Sevilla needs to increase their goal tally. But as everyone knows, you can forget all about form and the league table when it comes to derbies. This upcoming clash at the Benito Villamarín can be the perfect kickstarter to a new year of promise.
#VamosMiSevilla
#ReyesDeAndalucía