I'm pumped. Feel like we can win at Villamarín, but it will be a tough match! #vamosmisevilla
Very excited for this! Vamos Sevilla!
Gonalons is gonna take Roque Mesa's starting spot sooner rather than later.
Intense first half. The yellows of Andre Silva and Mesa were quite BS, they could've been avoided but the referee is crap anyways.
We don't look dangerous enough, although one thing that I like a lot is that the players are showing effort and running a lot. We've missed similar effort since Emery days (mostly at home in the league).
Hopefully we'll see some Promes on the second half and maybe Vidal for Arana (shouldn't have started) and Gonalons for Mesa as he risks a red.
3 points would be GOLDEN tonight!
We are very lucky to still be at 0-0. They been better team, but we did grow into it. Plus our defence and keeper been good! We need to make changes, Promes, Gonalons and Ben Yedder to bring on!
We can still get a result here and maybe win this!
Having said that we had more chances according to the stats. We can win if we improve and build on good periods of 1st half.
Very cagey first half, but still entertaining. The game suited us more when it was stretched, and we seem to be winning the aerial game. I like the man marking on William. It's been stalling Betis and limited their chances. But Canales has popped in some dangerous spots. Remember that last time he faced us in green?
We grew into the match after keeping them in their half for the most part. I'm worried with Arana's forward passes tho, and his matchup vs Tello. Mesa's had a mixed bag so far as well, but i'm hoping for a calmer 2nd half from him. Mudo has been tidy, while Sarabia has been wasteful. Silva is a constant threat. Navas should look for him more in the box. It's tight, but we can break this game open.
!VAMOS MUCHACHOS!
Arana has had no forward outlet with Mudo pinching in. We aren't even using that side of the pitch.
How we look: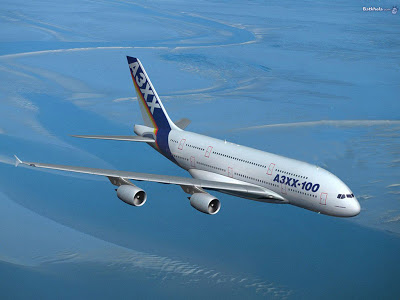 I never understand why we sign roque with his below par performance last season anyway and he's 29…
The only reason is to sign as banega's backup but then he's starting with banega's together… Look how weak our midfield is
If it's not Pablo machin and Vaclik, I'll be pretty pessimistic with this season contrary to you guy's thought
Are we seriously not going make any subs? WTF
About to go 180 minutes without scoring a goal and another slow start to the Liga season. Hopefully it's just that we're a bit tired from Europa qualifying but feels too much like last year with a lot of empty threats ending with bad finishing. If Andre Silva doesn't start scoring again soon then it looks like another fight for Europa spots and not Champs. Was also wondering why we resigned Roque Mesa since he didn't really do anything last season to merit his price tag, but hopefully he proves he was worth it eventually.
Yes Machin should have subbed him earlier but they were playing good enough - that card was nonsense.
Fuck now Mercado broke his arm
This one's on Machin. They were the better team tonight, but they're not better in overall and a better coach could've won this one. Subbing Gonalons for Mudo and leaving the liable Mesa on the pitch with a yellow? You can't change a player's character by pushing him up the field to play as AM, he'll find a way to screw things up. This is kinda like the story of Mourinho with Balotelli vs. Cska Moscow in the CL.
Promes immediately made an impact when coming in, should've played much more not only 4-5 mins (more technically, but putaBetis wasted like 10 or so).
Arana shouldn't have started, rather Vidal and maybe, just maybe we could've used the left flank then.
It seems that when we're clueless when facing decent opposition. Hopefully Machin sorts the team out during the international break, or we're in for another average season or worse than the last one.
Terrible performance and terrible by the manager.
A night to forget. It's a big set back to lose to our biggest rivals! This is not what I expected.
We have a lot of work to do before our next game!
We also lost mercado, another terrible blow, after losing Escudero. Awful night for us.
At least we did well In qualifying for Europa league and we collected 4 in other 2 games. No positives tonight though