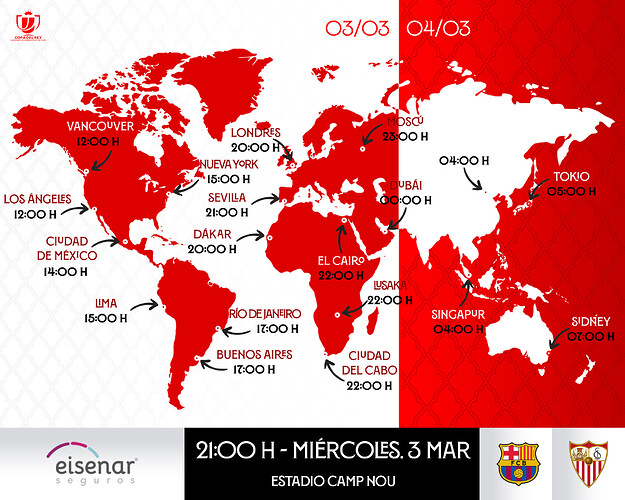 Sevilla travels to the Camp Nou for the 2nd leg of the Copa del Rey with its ENTIRE roster.
Yes, that also includes Acuña, as well as Ocampos, who has started training separately from the squad. It would be a big boost if either player were to feature. With the result from the weekend behind us, the team is completely locked in for this immense matchup.
Rakitić: "One match has nothing to do with the next. What we want to convey is that we have a tremendous dream of reaching the most beautiful match that can be played in Spain."
Óliver Torres: "We are convinced that if we give it our all we can win against anyone."
Lopetegui: "This game will be completely different to the other two. Football is like that and it will always be like that. That's our mentality - we don't look to the past to help us."
The key should be the team's mentality. Lopetegui has the necessary tools in this squad to get the job done. This will be a tougher Barcelona team that will give us everything. With a trip to the final at stake, it's only right to earn that privilege with this difficult of a proposition. Will the 2-0 advantage from the 1st leg be enough to see Sevilla through?
#VamosMiSevilla
#APorLaCopa