Glorified dutch league.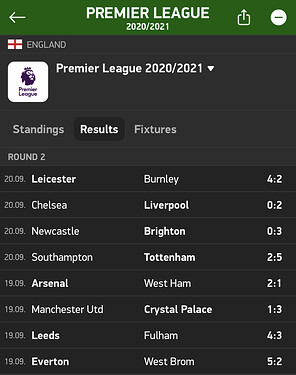 Aye, and congrats on the W at Old Trafford. @SurreySevilla
Did you watch the game? We owned them pretty much the whole time.

Then all they kept saying was that we had the advantage of having played already the week before.

If it had been the other way around they would have said Man Utd lost because they were more tired than us.
British press are such shithouses sometimes. Cannot give us recognition for a great performance.
I watched it and i agree. United knows Palace is always a problem and y'all played that game perfectly. Man U always struggle when teams sit back and counter them, cause they want to play that game as well. Lindelof could not cope with the attacks and was at fault for all 3 goals.
It's a shame. Most of the attention goes to the top sides understandably. But this is a chance to highlight the clubs who are playing well, and actually know how to execute a gameplan. I didn't follow CP in the 2nd half last season but you guys started well. Not sure what the stat is, but y'all seem to take the most points vs the "Top 6". AND Michy is back!
Also i like what's going on at Everton. Still early, but they have a gorgeous midfield. Allan is incredible!

Our season ended last season as soon as we won the game that got us past 40 points. The players stopped trying.
It was bloody hard to watch for the last 8 or 9 games, but the lads have come back this season with a real sense or purpose so far. And there have been a few tweaks to the formation, tactics etc.