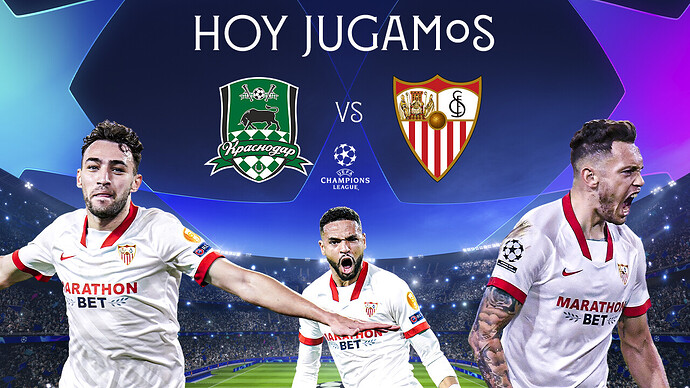 After obtaining 7 points from the opening 3 group matches, Sevilla has a chance to be one of the first teams to clinch a spot in the knockout round.
A win can push Sevilla through to the next round, granted Chelsea wins their game against Rennes. Last time out, the Andalusians managed to overturn a 2-0 deficit, where the entirety of the 2nd half was played with 10-men. It's been a season where Sevilla has lived up to its 'never say die' motto, after already completing 3 comebacks in all competitions, including this past weekend. Los Rojiblancos scored 3 unanswered goals after trailing 1-2 to Celta Vigo. But with a depleted squad, containing 5 players from the youth team, the trip to Krasnodar looks more daunting than it appeared 3 weeks ago.
A squad of 23 has travelled to Russia. Absentees: Bono (illness), Navas (suspension), Acuña (injury), Suso (injury), Carlos Fernández (illness).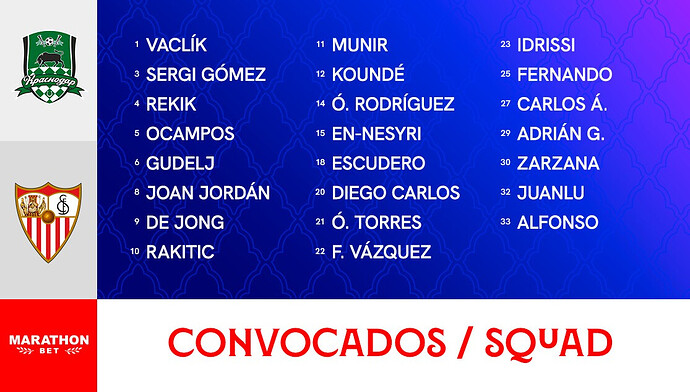 Without 3/5 of our first-choice backline, heading back to Seville with a victory could become a very complex task. Before Krasnodar's two goals in the reverse fixture, Lopetegui's team hadn't conceded a single goal. It may be just as difficult to keep them from scoring again, as we'll also be defending against a team backed by a home crowd.
Lopetegui: "In the Champions League, every game is a final."
It will certainly have that air about it, as The Byki are fighting to stay alive in the competition. The Europa League version of this fixture 2 years ago saw FC Krasnodar battle back after being 1-0 down at halftime. Can Sevilla avoid a similar fate and finally allow themselves to focus on the league?
#VamosMiSevilla
#NuncaTeRindas