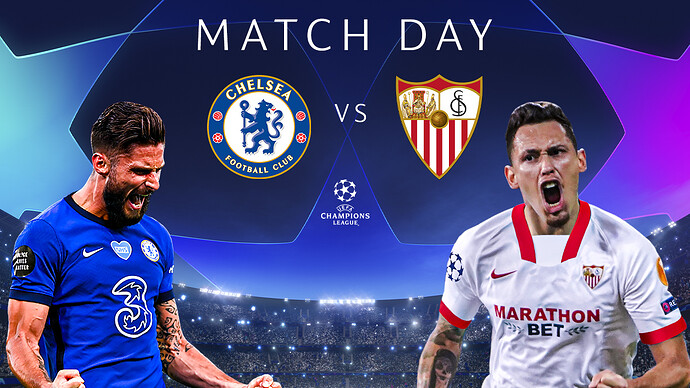 Sevilla's return to the Champions League begins with a trip to Stamford Bridge to take on Chelsea.
Sevilla just suffered their first lost in La Liga since February, after going 18 league matches unbeaten. It was a tough way to start this run of fixtures. Our play was perhaps overshadowed by Jordán's sending off, as the first half showed more of that sluggish & tame display we've seen in previous games. There was no standout performer, as Carlos Fernández wasn't impactful in his 1st start this season.
Sevilla will look to bounce-back against Premier League big spenders Chelsea, who aren't in the richest of forms. In what has been a hectic start to the Premier League in general, the Blues have both clawed back from a 3-0 deficit, while also being pegged back in a 3-3 draw on Saturday. Their obvious weakness in the defensive third will demand that Lopetegui's men be clinical. As his team has learned early this season, chances cannot be wasted against big teams or else the result can escape you.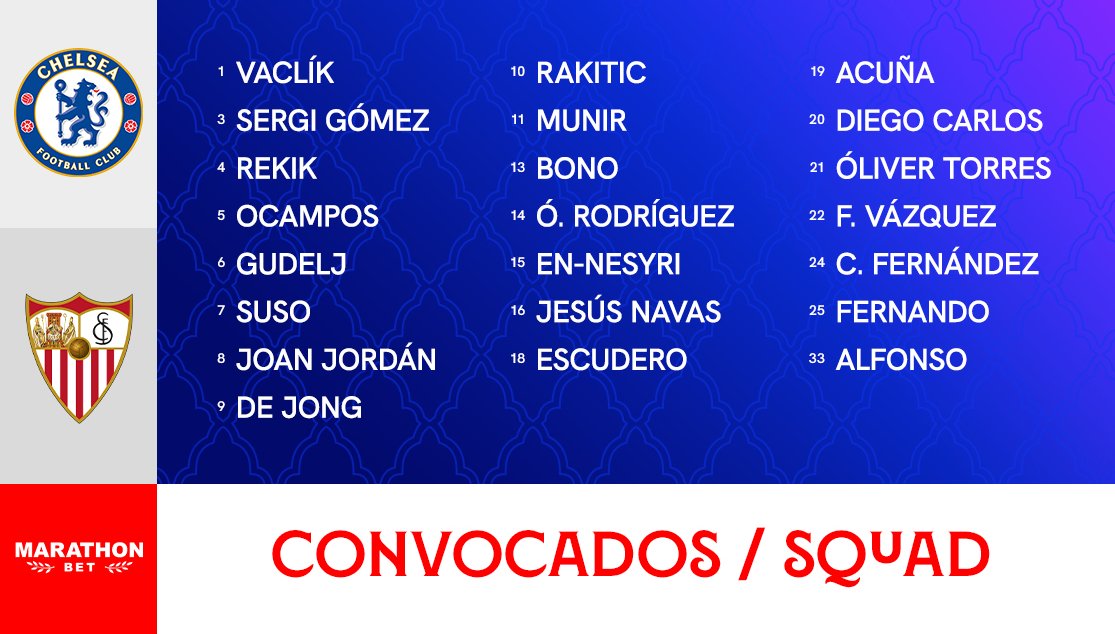 Escudero still makes the trip to London despite coming off injured on the weekend, while Vidal has been dropped as he isn't listed for the Champions League. Idrissi continues to sit out through injury.
Projected XI (4-3-3): Bono; Navas, Sergi Gómez, Diego Carlos, Acuña; Fernando, Jordán, Rakitić; Suso, De Jong, Ocampos.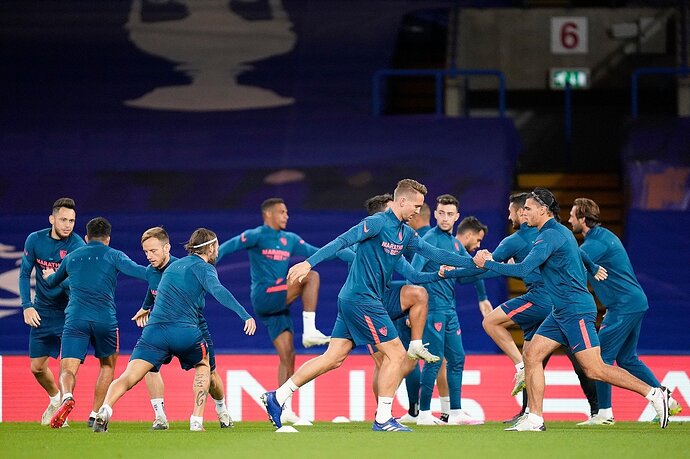 "A lack of preparation" is what Frank Lampard has attributed to the abnormal results we have seen. Meanwhile, Lopetegui argues that Sevilla has had the least amount of time to prepare for this season. Regardless, in the Champions League, you are required to play at a high level irrespective of the opposition. Will the Europa League champions be ready to showcase their talent on the big stage?
Monchi: "The first match will show us first-hand what competition is."
#VamosMiSevilla
#ReyesDeAndalucia