Part I: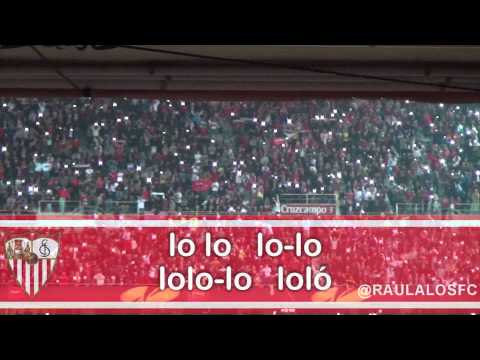 Frequently heard during matches, always a fun chant, appropriate for listening on your way home from work while the people on the bus/train/street look at you wondering why the smirk, why the glow, why the smug satisfaction on your face?
No need to answer them, but if you were to answer them, there's only one answer: It's because you're a sevillista.
Part II:
I'm fluent in Spanish, have been speaking it for 20+ years. And in spite of that, it took me a solid 30 minutes today to figure out what the word "salero" in this chant means, as it's always pestered me when I hear that chant. Obviously it means saltshaker, but clearly that's not what the song refers to. So I had to recur to la RAE to finally solve my confusion:
4. m. coloq. Gracia, donaire. Tener mucho salero.
And since even that definition taught me another word I don't think I've ever heard, here's the defintion of donaire:
Gracia, discreción y viveza en la forma de hablar y moverse
Anyhow, hasta aqui the random-as-hell-words-of-the-day Spanish lesson. De nada.