It was reported as the worst news that can ever be confirmed, and indeed it was. June had barely started, yet it felt as if summer had already ended. José Antonio Reyes Calderón had left Sevillistas for a third time, and this time, it was truly a goodbye.
What was special to me was his return to Sevilla. In hindsight, it was fitting because Navas was leaving us the following season. At that point, who knew we'd return to show why we were Kings of Andalusia?
In 2014, we lost 0-2 to Betis at the RSP in that Europa R16 1st leg. No worries, cause Reyes ignited the comeback by scoring the opening goal at the Villamarín.
In 2015, we went down early in the EL Final vs Dnipro. Krychowiak then levelled it up. Shortly after that came one of the sexiest reverse passes to find Carlos Bacca to put us ahead 2-1. You always knew Reyes was classy, and he proved it again that day. He was less involved in our 2016 run, but the 3-peat was complete, and we remained as Reyes de Andalucía.
I'm sure we all have endless memories of him, and so do many supporters of other clubs. He's left us, but has left us with so much to remember and smile about. We'll never forget you José. You will forever be in our hearts.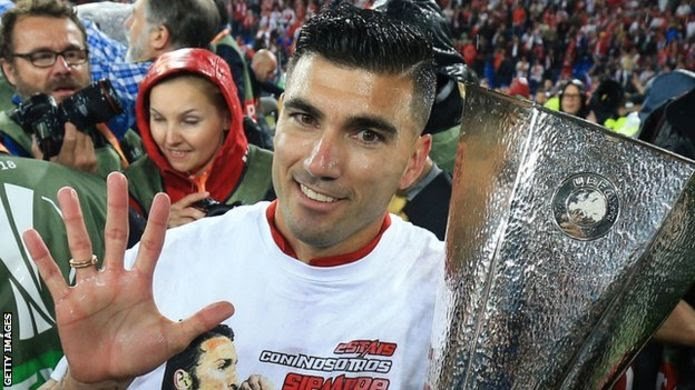 #ReyesLeyenda