Huge game today! Win and we win the group. Anything else and it gets tricky. So Vamos!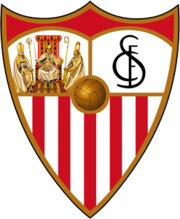 vs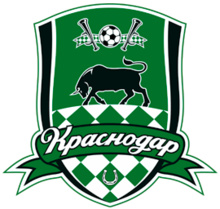 For the first time in many years, especially in post-Emery era, I'm somehow not caring much about the EL. It would be nice to see the team play on Thursday's for a while, but I don't feel we have the strength to go far with the current squad. Moreover, it would only be a distraction from the real goal which is top 4 in La Liga.
I'd rather go far in the CDR than in EL this season. However, if we beat Krasnodar tonight and end up first, we'll probably get a weak opponent in the first KO round. Then after that, who knows… we might luckily get to quarters or semis depending on the draw (if it's favorable).
The January transfers will also play a huge role on the upcoming objectives for 2019 - rest of the season.
Calm down Sevilla, stop leaving gaps at the back because Kras are crap, don't encourage them to start believing.
Well the biggest potential problem was nerves and we certainly overcame that with two goals in ten minutes, now just keep your heads.
Vamos Sevilla! What a start to the match by us!
Krasnador have got the ball into our penalty area five times by free-kicks and corners, another ten times directly through play, withour causing much danger but the warning signs are there.
Penalty expulsion, Banega makes it 3-0 from the spot. Great work by Mudo in the move.
Navas coming on as sub, so should Amadou.
A great result! The team stepped up and delivered. We top the group. Another mission accomplished as we had a long road to get to the last 32 but we made it. We sitting pretty in La Liga, joint 2nd with Atletico and we also through to last 16 of the cup.
We can focus sorely on the league now and if we can bolster the squad in January, it will be exciting times. Things looking good!
Nice win. Should be an interesting draw on Monday noon.
Monday instead of Friday this year?
Yeah, not sure why. Monday for both EL and CL.
Since the seeded and unseeded teams are already known, this is my top 3 teams that I'd like us to be drawn with for the next round:
BATE Borisov, Slavia Prague or Rapid Wien.
Realistically, we'd beat anyone to be fair - it's just a matter whether we'll care about going further to the round of 16 or not.