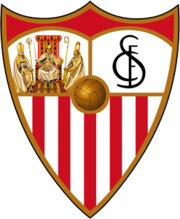 vs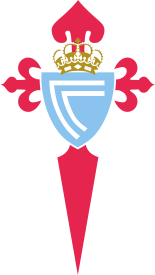 Vamos Sevilla! Hopefully we play the A team and they deliver. Silva and WBY are in great form and a dream partnership so far! Plus we have the quality of navas, sarabia, banega supporting them. Hoping for 3 big points.
Our 3 man defence has done ok so far and vacilik has been great for us in goal! Let's do this and put the bad result in Russia behind us!
Got to take care of business today - no excuses. La Liga is there for the taking!
We've had countless cases before where we screwed up just when winning was expected from us. On top of my head I can think of a brillaint streak and the loss 1-0 vs. Deportivo (can't remember the season) when we were expected to go for the title. Or the screwing up vs. Villarreal in 2007 or so, not sure.
We're known for this, so hopefully this won't identify us anymore (fingers crossed!).
VAMOS MI SEVILLA!!! VAMOS CAMPEON!!!
You are absolutely right ShendM! Everything time we have a chance to potentially top the table or do something big we mess up. We get the jitters but would make it more sweeter if this time we deliver and take the chance presented.
Vamos!
Yes, it could be a pivotal moment for the season. The Sanchez Pizjuan needs to be on the ball, boo every bad refereeing decision, cheer every good pass by Sevilla, forget the songs get back to the business of intimidating the away team and influencing the game.
If you rely on streaming it might be an idea to investigate Wiseplay, seems to work ok when I'm away from home, you can also cast it to an internet/smart TV.
Our starting lineup:
Vaclik
Carrico, Kjaer, Sergi Gomez, Navas, Arana, Sarabia, Banega, Mudo, WBY and Andre Silva.
This is more or less our best starting eleven so far. The only changes I would make with a full squad is to have Vidal or Escudero in for Arana and maybe (not sure) Mercado in for Carrico, otherwise it's quite decent.
3 points for the taking tonight!
Even if Banega is tired and Mudo below par, some chances will fall for Sarabia. So he's the key.
If everything is OK them Ben Yedder and Silva will take the plaudits and it will be easier.
Aspas and Gomez need to be snuffed out.
Celta deploying a 3-4-2-1 as an answer… oh boy!
I just hope for no useless dribbling from Banega in our own third. He's moved on from the long hair, surely he can from this too.
Referee very suspect in the decisions, this will be dificult.
Navas is on fire!
He's our best player this season so far. Almost like he has play wing back for 10 years (and he should play wing back 10 years ago…)
Nice! We're trying to win this with not much effort. This is a good sign, otherwise it would've been too troublesome (a.k.a the Berizzo days).
Let's hold on to the win and finally join the race for the title
Vamos! Great goal by us! Fantastic ball by navas and great finish from sarabia! We are on course, just got to stay focused and do nothing daft. Big 45 minutes coming up for all us Sevilla fans!
We CANNOT go out cold in the second half, they will try to hit us with an early goal.
The main problem is 442 we have two forwards that are not receiving ball, the plan should be to switch play from left to right, leaving Navas in space to do his stuff. Or defend more and counter through Navas, it has worked in recent games.
Ughh Ben Yedder wide open
Yo Muriel! Get out of Wissam's body!