The women's team won their first match of the season 4-0 against Sporting de Huelva on Sunday.
Next match against Levante postpone due to Levante having 4 cases of Covid.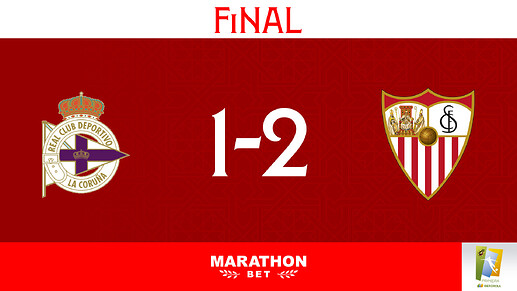 Zenatha Coleman with the opener, and Raquel Pinel with the winner at the death!

Nunca se rinde.
Too bad this wasn't televised.

Yep - the stream thing I was following (text) showed that Payne got the opener. I guess they keyed it in wrong haha.
The women won their third straight match today against Espanyol, 0-3. Goals by Claudia Pina, Ana Franco, and Zenatha Coleman.
They are now 7th on the table with 11 points out of six matches. Covid has had a toll on the schedule for the women and several games have been postponed. UD Granadilla Tenerife Sur are leading the table on 19 points out of 8 matches.
Next up for the women are Valencia (12 points out of 8 matches) next Sunday at home at 11am Sevilla time.
What is the standard like Chris? I've tried to watch the WSL over here and I have to be honest, even though they have really tried to improve it, and publicise it to get people more involved, the level is absolutely tragic to be honest.
No freaking clue, I think @Edinho has watched a match.
As for the EPL, ya'll added some of the US' stars this year and that will help. Tobin Heath's goal yesterday was spectacular.
About as far as my interest in womens football goes is Alex Morgan is well hot.


Thwarted Espanyol 0-3 the other day. Not trying to ram Women's Football down your throat, but @SurreySevilla, I know at least you can enjoy the assist on that 2nd goal.

The red kit looks class by the way. Have the Mens team even worn it yet?
That first goal, top corner was very nice!
Yea that 1st goal was class as well. I only seen bits of the Athletic match a few weeks back, and she stood out for me. And I come to find out she's a 19yo on loan from Barcelona.

The American with dos assists!
They are playing now, but of course I can't find a stream.
Damn the women drop a home match to 13th place Eibar 0-1. Goal was scored in the 87th.
Sevilla FC women are at home against Levante today. 0-0 at half time. It's on GOL in Spain. I'm watching with my IPTV hookup from @sevilla_spurs
The Sevilla women hang on to win 1-0. Levante had many opportunities, but couldn't beat the Sevilla defense and keeper. That's a huge win for the ladies as Levante are ahead of them on points.
The women pull off a huge upset today over third place Granadilla Tenerife. 2-1
Goals by Claudia Pina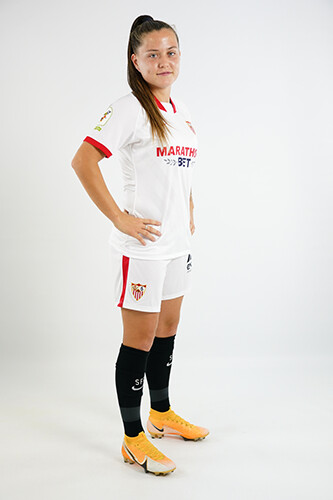 and
Ana Franco de la Vega