So Ivan is a bit of an enigma here on the forums. Some have rated him terribly for the season, some middle of the road, and some appreciate his contributions. I thought it would be a good idea to do a deeper dive on some of our player's seasons to put in perspective how good/bad of a season they may have had compared to other players in Europe and La Liga.
Ivan played 50 matches for Sevilla in 2020-2021, starting 35 matches playing 3083 minutes. He scored 8 goals, with three assists. The most goals he has scored since 2016-2017 with Barcelona (9). His assist total was disappointing this season only registering 3 in all competitions. His lowest total since 2017-2018 with Barca. He only had 2 for Sevilla in his first season, but then 4, 9 and 12.
I think he had a decent season and started to perform better later. He scored in some big games this season. He needs to win more balls and press better in this scheme in my opinion. He is also pretty low on "progressive passes" which we all knew. Hopefully this offseason they can work on it.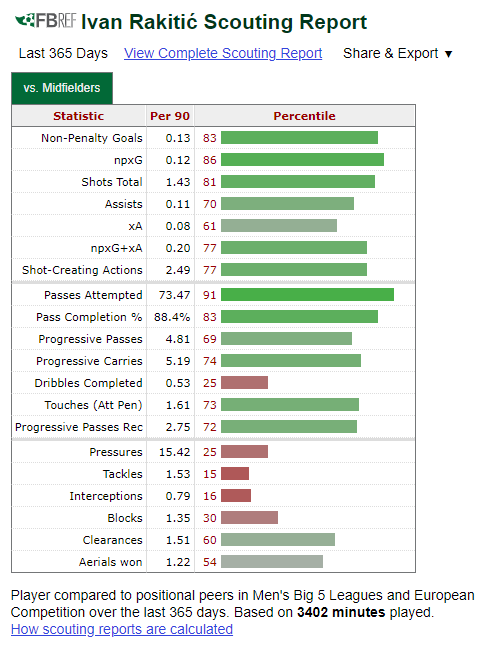 So with that, how do you rate IRak's season?