WHEN?
Wednesday, July 17th, 2019
2000 EST (0200 CET)
WHERE TO WATCH?
Facebook
Friendly #2 kicks off tonight on US soil as Sevilla takes on MLS side FC Dallas. There will also be an additional 45 minutes against their B-team, North Texas Soccer Club. My worry here is how quickly players would have adapted to the time difference, seeing as they'd be playing at 2am in Spain.
TEAM NEWS
The squad currently sits with 32 players at its disposal, including newest signee Óliver Torres. Will be interesting to see who he matches up with in midfield. Amadou hasn't made the trip for visa issues. Apart from him, we've gotten back all our 1st team players.
As witnessed in the previous game vs Reading, we will primarily play 4-3-3. Most starting spots still seem to be up for grabs, especially in the forward roles. I think many of us will be hoping for our cantera players to have another positive influence in the match.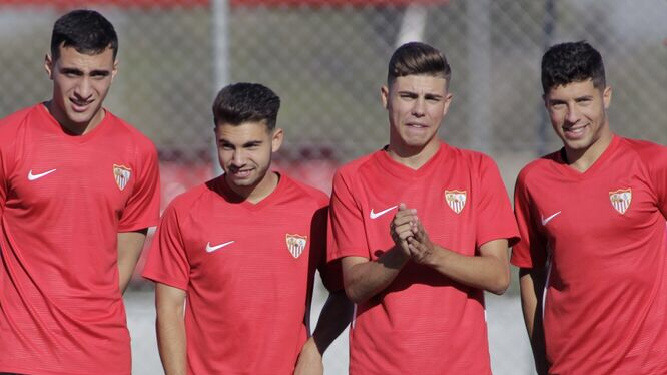 ¡Vamos mi Sevilla!