Sevilla FC is coming off a great win at home in the Europa League against West Ham United and is looking to narrow the gap between first place Real Madrid and themselves.
Sevilla haven't been in the best league form recently, although they still haven't lost a match since November 2021 in the league. Their last 5 matches have seen them gain 9 points while only scoring 5 goals in those matches.
Rayo come into the game having lost their last five matches. They started off hot during the first part of the year, but has sank down to 14th in the table and sit 7 points above Cadiz for relegation. They have only lost 3 home games so far this season so I'm sure it will be a tight match.
Sevilla will again be without Diego Carlos, Rekik, Papu Gomes, Lamela, Suso, Montiel, and Fernando due to injury and Jordan due to suspension.
They will get Rakitic and Delaney back in the squad from the midweek Europa League game.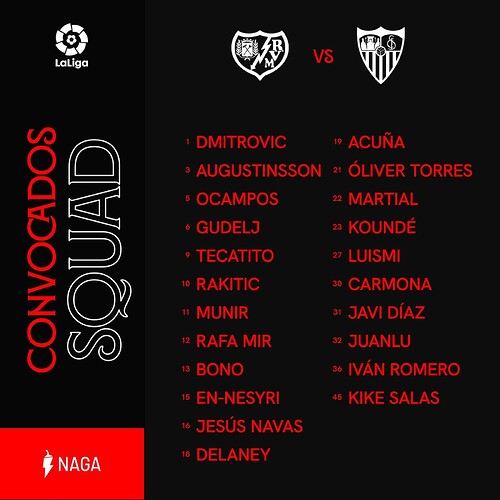 Starting Lineup