As posted already in the Sevilla Atlético thread…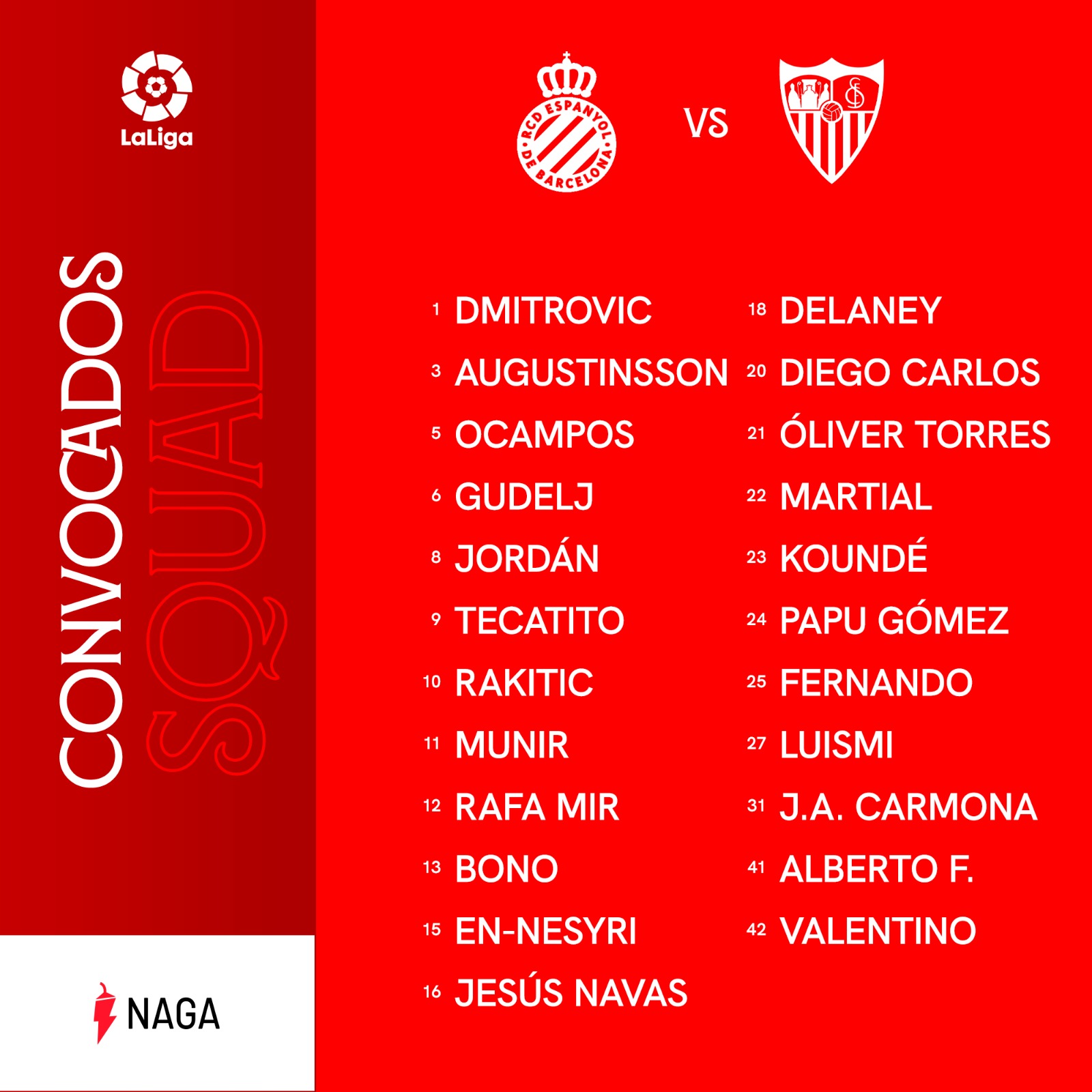 No Montiel, Rekik, Suso, Lamela, Acuña.
Starting Lineup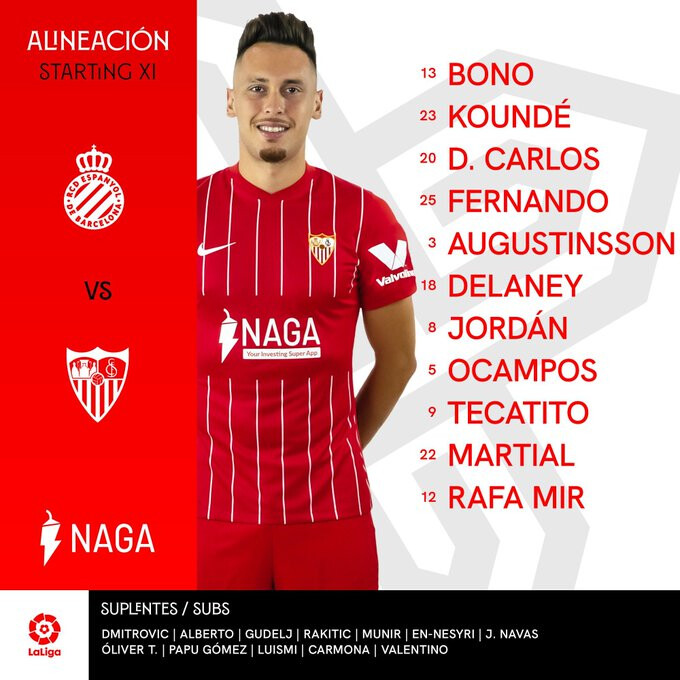 Timeline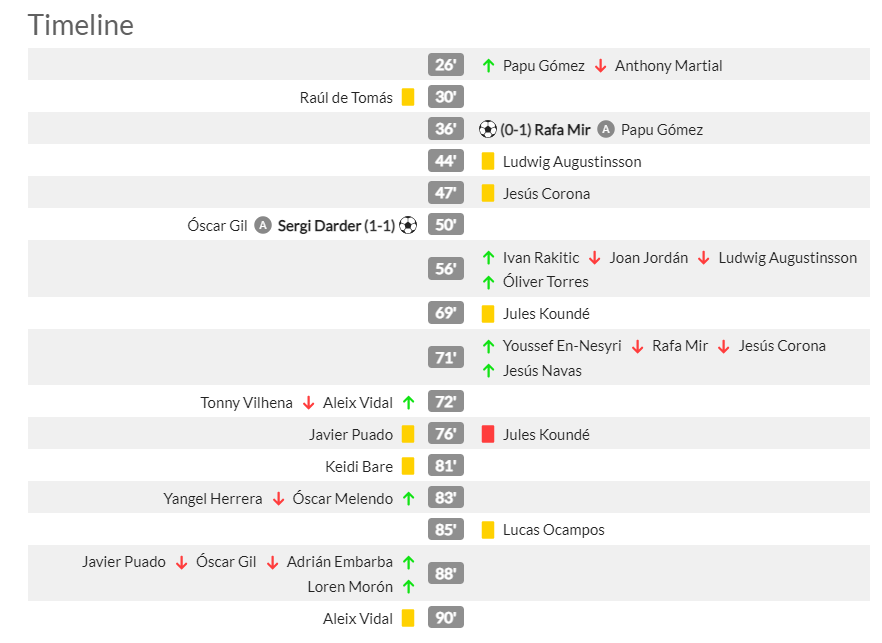 Highlights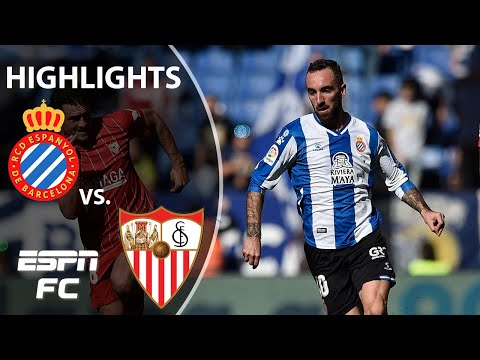 The main question for tomorrow is RB position… Jesus Navas(?), Tecatito, Jose Angel, Valentino, even Ocampos is an option with Lope.
Does seem overkill at RB especially as both SAT RBs are there… I guess José Angel is more as CB cover than RB though. Maybe we arent 100% sure on the fitness of Jesus Navas and Corona.
Striker position is a wild guess at this point too with Lope. I would go with Rafa Mir tho. But the Munir pick gave Martial naturally more freedom
Tecatito is rumored to have had covid so not sure he'll be ready to play, so Navas might start.
Must win tomorrow now. Real Madrid made a statement to be fair. The priority for me is still 2nd place albeit we still dreaming of the holy grail. We must keep the chasing pack at bay.
I am hoping to see navas start tomorrow. It's hard to predict espanyol as they a bit up and down. They do turn up for the big matches at home though so we have to be ready and concentrated for the 90 mins. I think we will have kounde-Carlos back at centre too.
As for the attack I would like to see Mir start. I feel martial and ocampos will start on the wings which is exciting to see if it happens.
Let's do this! Vamos!
I don't know of the fitness of Navas and Tecatito and would rather not risk injury when we have :poop: next week.
I would like a back four of Augustinsson, Diego Carlos, Gudelj, and Kounde.
Maybe even a back three with Diego Carlos and Koundé alongside either Gudelj or Fernando.
Good luck boys. Would love to see the win here. Not waking up at 4 AM for the game though.
VAMMOOOOOOS!
is this the day we see us play a 4-4-2???
No Papu, el salvador de las ultimas semanas…
Another rough game I predict…
Ocampos, Corona and Martial at the same time? That looks like a festive of chances for Mir today

I like that thought, I'll go for an abnormal 1-4 Victory with a hattrick from Rafa Mir thanks for hyping me up Jesus

I expected lopetegui to rotate a bit. I'm surprised Tecatito is starting as rumours were he had covid or not fully fit. It's great to have him back. We have a good balance I feel.
Lots of attacking options in Tectatito, martial and ocampos. Then we have the defensive protection with Fernando, Delaney and we have Kounde/Carlos back together.
I feel it's okay resting Papu and rakitic. They have played a lot of games and minutes lately so it's good they get a breather here.
We have plenty of options on the bench now to change it early if we struggling.
RDT and Darder are the obvious threats we must keep quiet to improve our chances of winning.
Vamos mi sevilla!
4-4-2 out of the blue, although I am a fan, its not a system you play without practice and experience. It generally takes time, and a lot of routine within the team. But let's see it.
I like the line-up. Nothing wrong with rotation. Good options on the bench if needed. Shows the strength of our squad.
And 4-4-2? You don't see that a lot…
Also that error from last week from Diego Carlos, also had to do with his Right centre back positioning. That's exactly what i've been warning about. He's out of his natural place which more easily leads to stuff like this. And better teams punish this.
Just a regular 4 3 3 not sure why the graphic is what it is.
Oh crap, not looking good for Ocampos.