Bono back training after suffering an indisposition Thursday.
Tecatito training but not with group after sensing some pain.
Ocampos has flu but could play.
Bloody typical!!!
Probably got it off Bono, as read he felt ill before the game Thursday.
Big match for us. We still under pressure as the teams below are picking up points. Hopefully we start well and the fans can play their part in helping us get a big 3 points. Vamos sevilla!
RSP is becoming a fortress once again under Sampaoli, so we should continue the great form at home and beat Osasuna tomorrow night.
I agree. Sampaoli has did a great job at making us tough to beat at the RSP again. Hopefully we can keep it going.
Big game tonight! Love late night games at RSP! The stadium will be rocking! Especially ahead of our last 16 in EL. Vamos sevilla!
Weird to see both Acuna and Telles on the bench.
Good to see Lamela start again. He's been a bit out of form lately, but hope he brings something to the table.
Perhaps Gil is playing in a 3-5-2 that requires him to get back when needed. Ocampos played in that role sometimes.
Worried about Lamela in the starting lineup… he's totally out of form, but as Edi mentioned, we hope that it changes for the good.
Added optimism with Gueye who will most likely boss the midfield again tonight.
We need the 3 points, VAMOS!
Everyone agreed, me included that the crowd will carry us through tonight but Osasuna have made 8 changes (thinking about their cup trajectory?)
If so, we might be more comfortable tonight, but I'm sure it will be on a knife edge. Vamos.
If we win today, we are really close to european spots, only 4 points to the 7th spot. Hope that after this match, we won't need to mention relegation battle in our posts. Vamos!
Perfect. I would trade Lamela for Ocampos but other than that, super exited for this! LET'S GO.
Miss being in that stadium for the himno. Chills!
Osasuna look tidy and organized, Sevilla will need to unsettle them. Bryan looks exposed on the left defensive position.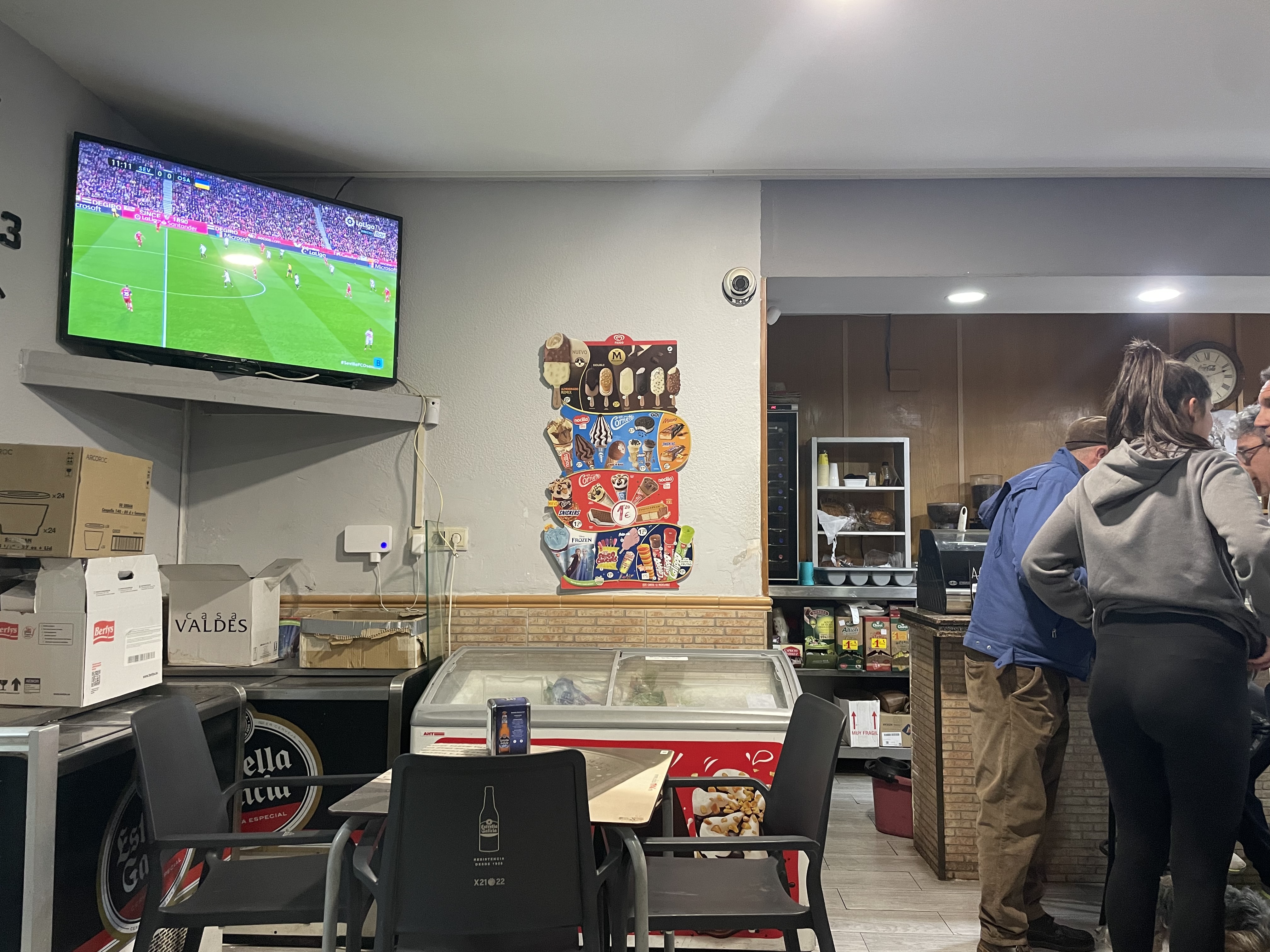 Holding down the fort in a local bar in Valencia. I told them I renamed it, Peña Sevillista, and they just laughed at me.