START TIME
Sunday, October 20th, 2019
1500 EST / 2100 CET / 0500 AEST
We're back with another primetime fixture against 11th-placed Levante. The standings are so tight this early that they could vault us and have us finish the matchday in 11th, essentially a straight swap.
There are no easy matches in La Liga. But when it comes to opposition outside the traditional Big 4, we should take advantage of the fortress that is the RSP to get the 3 points. Another slip up here would be inexcusable.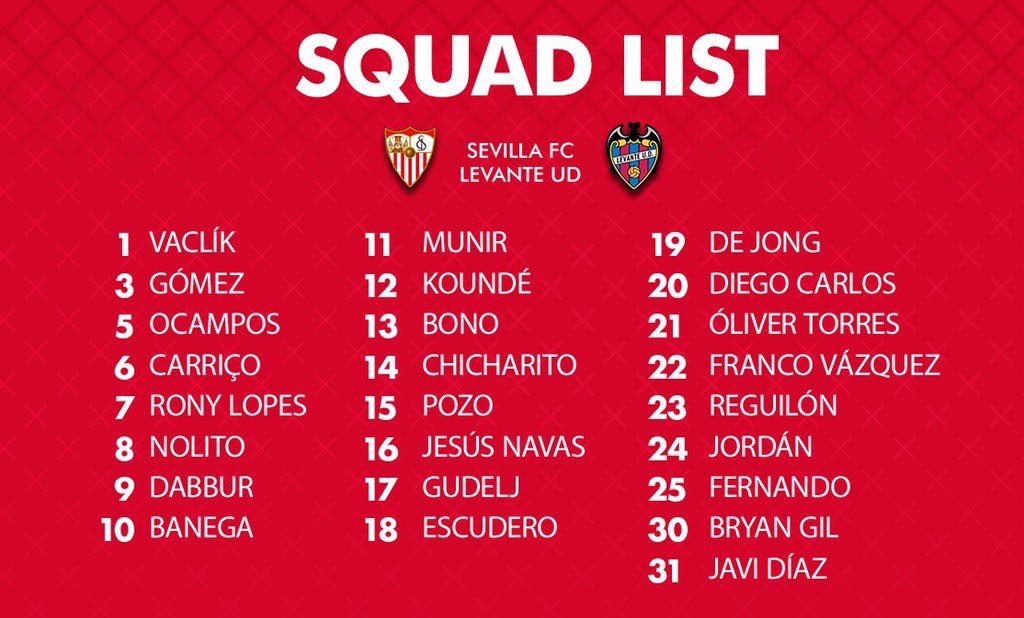 The whole squad has been called up for this match. The positive is that no one has been hit by the FIFA virus, so everyone is fit. What's left to be seen is what adjustments Lopetegui will make «cough» at striker «cough» to improve our finishing.
RELEASE
It's been a long time since that 4-0 defeat at Barcelona, and Sevilla can now respond with a better performance in front of the home fans. The makings of a good team are there. This will only come into fruition with more matches and finding the right pairings in the squad. If we play similarly to how we started the season, we should be fine for tonight's game. ¡A por ellos!
¡Vamos mi Sevilla!
#MeLateTuEscudo