WHEN?
Sunday, September 29th, 2019
1500 EST / 2100 CET / 0500 AEST
It was all good just a week ago. 1st place in sight, a rocking RSP awaiting its first scalp, and a chance at redemption for Lopetegui. A week passes, we lose twice, we sit in 8th, and the RSP faithful still wait for their first win. ¡Que vergüenza!
We have a high-flying Real Sociedad coming to Nervión ready to take on a vulnerable Sevilla, who's looking to deviate any signs of an early crisis. With a Camp Nou visit due next week, this match suddenly turns into a must-win.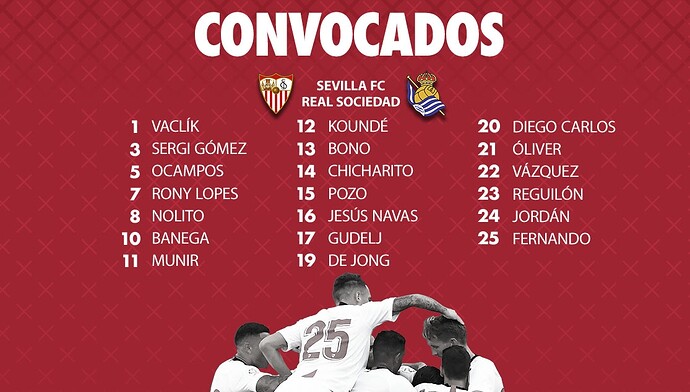 The clearest absence is Carriço. We conceded 3 goals without him, and only 2 prior to his injury. Calamitous. Escudero misses out as well. And, of course, Dabbur & Bryan Gil. You know the drill.
GUMPTION
Lopetegui has been playing it safe up until now, and to his credit, he built a seemingly solid foundation. Unfortunately, it all came crumbling down as soon as Carriço left the pitch on Thursday. Playing without our leader at the back will be a test on its own, and perhaps avoid an over-reliance on our defense. Last season's fixture was a high-scoring affair. Maybe a kick up the backside is just what we need to finally score some goals.
¡Vamos muchachos!
#MeLateTuEscudo