WHEN?
Sunday, September 22nd, 2019
1500 EST / 2100 CET / 0500 AEST
Once the job was completed against Qarabag, the only thing on our minds was to refocus on the league, and our upcoming opponents in Real Madrid. It's funny how football works sometimes, as our manager Lopetegui was on the opposite bench in this very fixture last season, bearing witness to Sevillismo on full display. Now in charge of Sevilla, undefeated and top of the table, Julen faces his first big test, with the chance to benefit from a great start and put even further distance between us and our rivals.
Although boasting La Liga's best defence, Sevilla may have their hands full against a world class attack in Bale-Benzema-Hazard. As our manager may attest to, the poison chalice that is the Madrid job already has Zidane under pressure. But given his track record, the 3-time CL-winning coach has always found a way to dig his team out of a bad situation.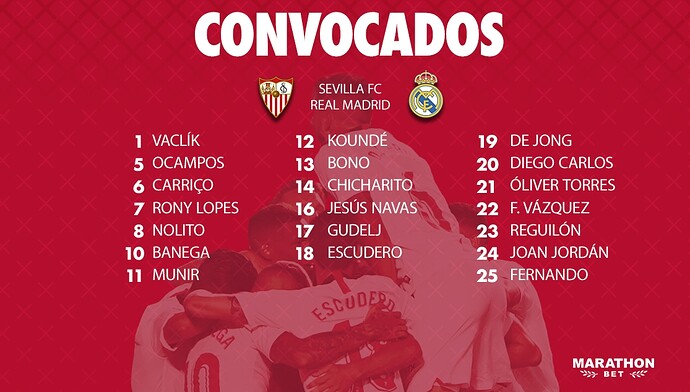 Lopetegui comes into Matchday 5 with a fully fit squad, including a returning Nolito. Excluded from the team sheet are Gómez, Pozo, Bryan & Dabbur.
A heavily rotated lineup featured 7 changes in the Europa League on Thursday. Most notable was the frontline, as both attackers Chicharito & Munir got on the scoresheet.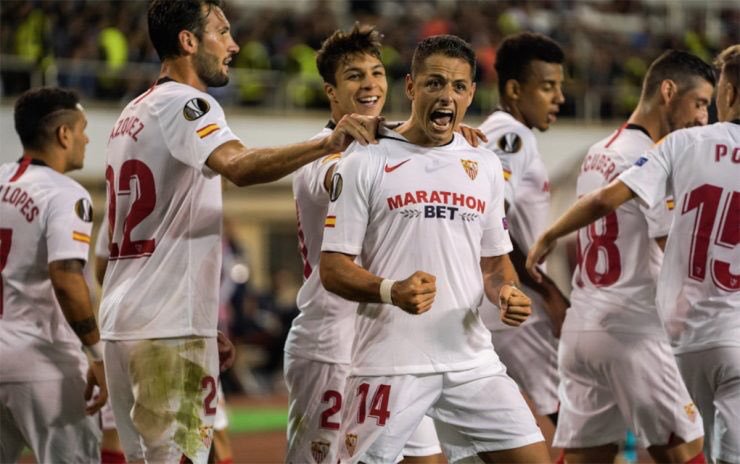 "Estoy con mucha hambre" - Chicharito
ASSERTION
Javier Hernández answered the call and scored in his first start with a sublime free kick. And now he and the manager will get a chance to inflict further damage to their former side tonight at the RSP. It may still be early in the season, but you get the sense that a lot is riding on this match.
It's a moment we recognize as Sevilla fans that we can announce ourselves as title contenders. Yes, it is Lopetegui's first big test, but also his first chance to rewrite the many wrongs from his forgettable 2018 as manager of Spain & Real Madrid. There was much chagrin upon his appointment ahead of this season, but Monchi brought him in to do big things with this team. Are we getting closer to reaching the next level?
¡Vamos mi Sevilla!
#EchaleHuevos