WHEN?
Sunday, August 18th, 2019
1300 EST / 1900 CET / 0300 AEST
The curtain raiser for Sevilla's La Liga season starts against familiar opening night opponents in Espanyol. I'm sure the first result that springs to mind is the 6-4 at the RSP from the Sampaoli regime. For the sake of everyone's health, let's hope we concede a lot less goals.
TEAM NEWS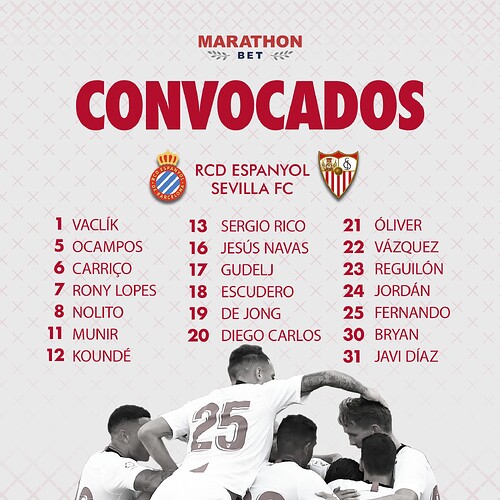 A squad list of 20 players was released this morning, and what immediately stood out was the omission of Munas Dabbur. No injury reported, just the coach's decision. Banega serves the last of his 4-match ban from last season, while Pozo, who played the most during pre-season, will remain in Seville.
OPENING NIGHT
Although we visit a ground where we won last season, Sevilla's away record [5-5-9] wasn't the standard of a team with CL aspirations. We face an Espanyol team who are undefeated in pre-season, and in the midst of Europa League qualification. With Lopetegui's last La Liga match being that heavy Clásico defeat in Catalunya, he will certainly look to prepare his team to avoid such a performance.
¡Vamos mi Sevilla!
Updated with starting XI: