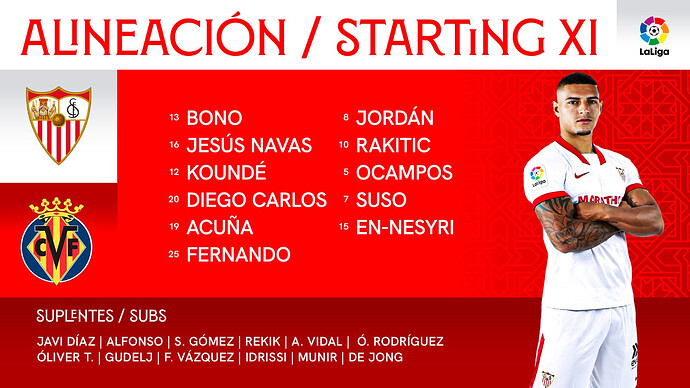 Former Sevilla coach Unai Emery makes his 1st return to the Ramón Sánchez Pizjuán as an opponent with Villarreal.
It has been just over four years since Sevilla was last under Emery's tutelage, after winning his 3rd, and our 5th, Europa League title. He has been at PSG & Arsenal since then, but now will make his reappearance in Nervión with a Yellow Submarine team, which hasn't lost since the end of September. Emery & co. will look to make it 20 games unbeaten against Lopetegui's men.
The team returned to training on Saturday after 3 days of rest. It was the first time this season Sevilla has had a full week in between games. There were some doubts over the fitness of Navas & Fernando, but they have ultimately been selected in the starting XI. The Brazilian is still playing on 4 yellow cards, and is at risk of suspension. We have been on a bit of a run lately, and will hope to carry a positive result into the derby on Saturday. This is the first time that Lopetegui & Emery will meet as opposite trainers. In this battle of 6th vs 4th, will Unai's previous away day struggles reemerge?
#VamosMiSevilla
#NuncaTeRindas