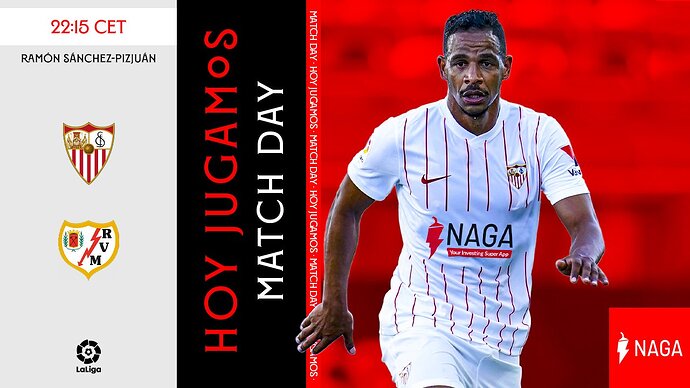 At long last, football returns to the Ramón Sánchez-Pizjuán, this time with supporters in attendance. Although limited to 40% capacity, it's the first time since March 2020 that Sevilla will be backed by a home crowd. As we welcome back Rayo Vallecano to the 1st division, Lopetegui will look to start his 3rd season at the helm on a positive note, as the match presents itself with challenges.
After finally having a pre-season to prepare his team, today's encounter won't be as straightforward as it appears on paper. The squad is 2 weeks removed from the last friendly they played, as an outbreak has prevented the 1st team from playing its final exhibition away to Aston Villa. It is still unknown which 4 players tested positive, so today's starting lineup can spring up any number of surprises.
Diego Carlos has returned to training straight after his Olympic triumph, and may be available for selection. It can be expected to see Kounde start on the bench, as we still anticipate his transfer to materialize soon. Regardless of the lineup chosen today, the 3 points are vital in order to keep up at the top. With significant roster changes among our rivals, does Sevilla FC have a chance at achieving the impossible this season?
#VamosMiSevilla
#NuncaTeRindas