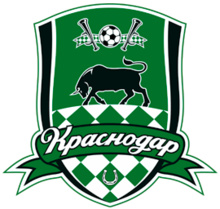 vs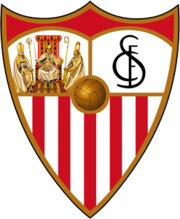 This Russian team is in pretty good form sitting second in the league right now and put 3 past Dynamo last Sunday. We must not overlook them today. They also won their first group game so winner sits atop the group. Vamos!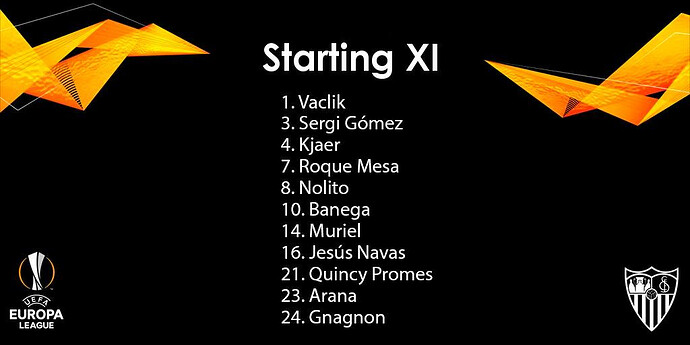 Lot's of rotation and it looks like a one striker system unless Promes or Nolito plays up top. Hope this doesn't backfire - These guys appear to be good.
Vamos Sevilla! Let's do this!
We are playing like shit! Saved by the post twice.
A deflection from Nolitio's shot gets us on the board. We have played very poorly imo. Very lucky to be up 1.
Arana playing well. Muriel's being a pest. Nolito has been shit even with the goal. Not linking play at all. Gnagnon looks super uncomfortable on the ball.
These guys score - it was coming - we stink. That stadium looks freaking awesome!
A draw wouldn't be a bad result! We rested players, Machín made the right decision. Keep them for celta Vigo.
Mudo has made missing from close range into an art form. Also Muriel and Nolito really look awful. I think those 3 cost a total of like $50 million total and that's sad
Throw in Arana and Mesa and it's like $75 million total. Bring back Monchi!
I disagree Mark - They have an international break coming up. Go balls out until then. It showed tonight that we can't switch that many players at one time. We are now 3rd in the group if this holds.
Nolito was only like 7 million pounds. Muriel on the other hand.
Mesa was a good buy Arana we will see.
Disappointing to lose but I'm confident we will still qualify. We didn't play our best but we had as many chances as them but it went against us tonight! Fair play to them.
We will respond from this though! I'm confident we'll bounce back against celta on Sunday evening! Vamos!
They were the better team today. Machin missed it from the opening lineup. We can't rotate that many players at once and especially against a team that was as in form as the Russian team.
Tough to lose that game but great atmosphere and Promes got to run around so hopefully we can start using him more and see if he lives up to the hype. I guess this at least will make the later group stage games interesting.
That stadium was impressive!
Good match if you want to know who's not gonna be here in February. Nolito, Muriel, maybe loan out Gnagnon.
Muriel, Nolito, Gnagnon, Mesa and Arana are simply shit. Arana might get a pass since he's the only one that would perform better with the full A team. The others can be easily sold, loaned out and replaced even as near as January for what I care.