The Kings of the Europa League return to the round of 16 tomorrow, March 10th, 2022. Sevilla brings their record six European trophies into the match against a team that hasn't had European success in some time. They look on paper to be the clear favorites; however, this Sevilla team hasn't been very convincing as of late.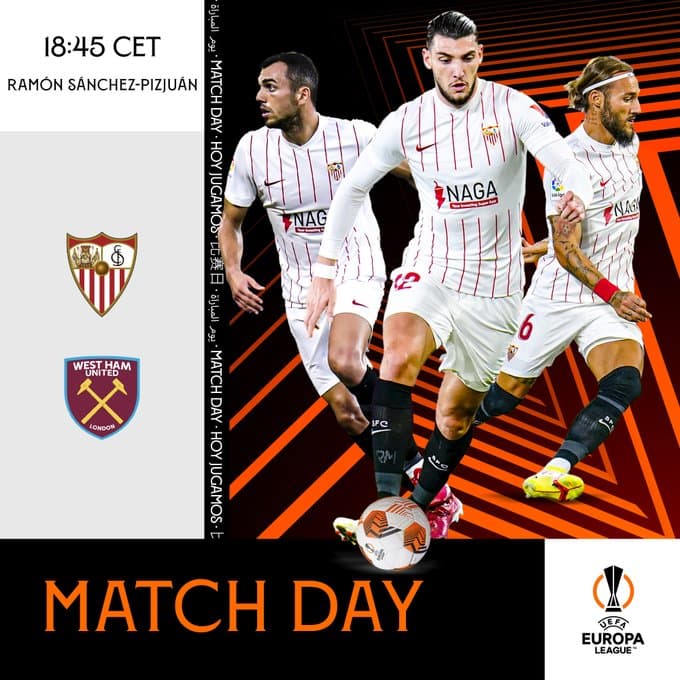 Injuries continue to plague this team as they bring just 16 first team players into the tie with West Ham. The available roster is below: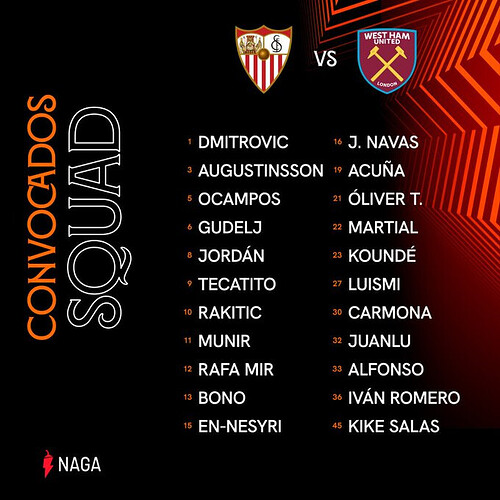 Key men and important starters are missing from that list including 2/3 of our holy trinity (Fernando, Diego Carlos.) Also missing out is Papú Gomez, Lamela , Montiel, Rekik, Suso, and the suspended Delaney. One player that has been injured is back in the mix. Big January signing, Anthony Martial, is back in the match day squad. Sevilla have only lost once at home in the 2021-2022 season and that came back in November against Lille in the Champions League.
West Ham brings in two straight losses against Liverpool and Southampton. They are the winners of their group in the Europa league topping the likes of Dinamo Zagreb, Rapid Wien, and Genk; however, they did lose at home to the same team Sevilla just dropped, Dinamo Zagreb. They are lead by Jarrod Bowen with 12 goals and 11 assists on the year. The Jamaican, Michail Antonio has 10 goals and 9 assists. The Spaniard, Pablo Fornals has put in 5 goals and 3 assists. They have some good players, an animal abuser and a famous manager in David Moyes.
It's hard not to think that Sevilla with their European League record doesn't come out with the victory, but recent form would make many question that bet.
Starting Lineup
Sevilla:

West Ham: