Originally published at: http://monchismen.com/eibar-away-la-liga-week-22/

The starting XI is in, and Montella has done a madness… after weeks of playing an almost identical team, he has gone and handed THREE debuts to Layun, Roque Mesa and Sandro!
Banega and Mercado drop out to the bench, which will mean they should be fresh for Leganes in midweek. Jesus Navas also gets a rest, whilst Ben Yedder gets the nod ahead of Muriel once again.
Sergio Rico retains his place… I think this is his last chance to not screw up, and I hope he has learned from his past mistakes and now knows how to come out for a ball and make it his. Goalkeeping 101 really.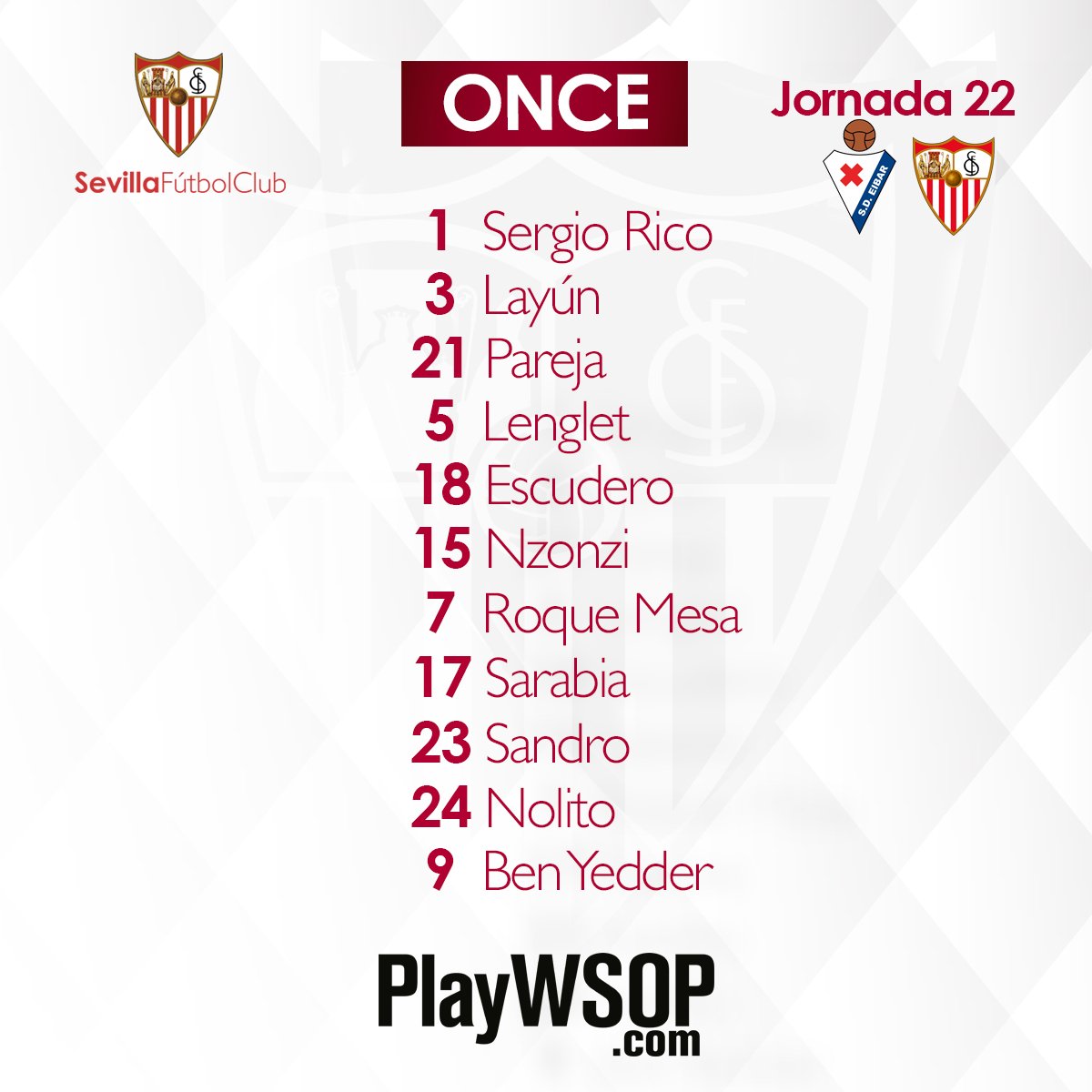 League games wedged in the middle of two cup semi finals are always a tricky to call, and a lot will depend on if the new boys hit the ground running. Eibar carry some threat of their own, and their small ground is not the easiest of places to go. I watched them against Atletico Bilbao last weekend, and we will need to keep a sharp eye on their Chilean forward Orellana who posed a massive threat against local rivals Bilbao last week. Kike and Inui have the potential to damage us too. If we play to our best we should win, as our 3-0 victory over Eibar earlier in the season showed us.
Today I'm going for 2-1 Sevilla
¡VAMOS MI SEVILLA!