I've heard from conflicting accounts, when was the club really founded?
When the Himno Centenario was written, it was believed the club was founded in October 14, 1905 but then later it was believed it was created on January 25, 1890? What is the correct date?
I don't know the exact proof, but it seems to be the formality of officially registering Sevilla FC in 1905. But historians provided documents that they were already functioning as a club, before that, playing games since 1890 and having an organisational structure and so on. Apparently it has been accepted by UEFA en Spanish federation as well.
There is one guy here who has the same birthday !
My girlfriends her birthday is 25th of January as well, coincidence?
No, mine is the original 'Catorce de Octubre'
Happy belated Birthday Tim!

Yes!!! Happy birthday amigo!
Thanks you guys, I've never received so many whatsapp greetings as this year and I've had a second birthday today because I meet up with musician friends every Friday at the local bar and they've all chipped in for a gift.

Nice! Anything fun? New podcast mic?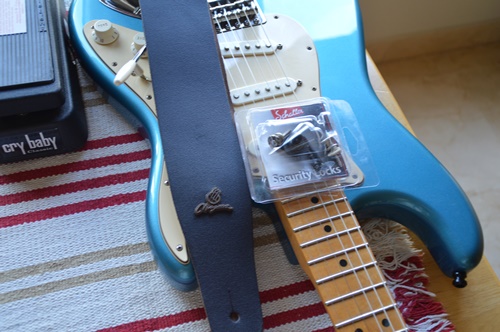 A new leather strap with snap on locks.
(you need tight nuts to be a guitarist)
Nice! I see they named that wah wah pedal after Joaquin.