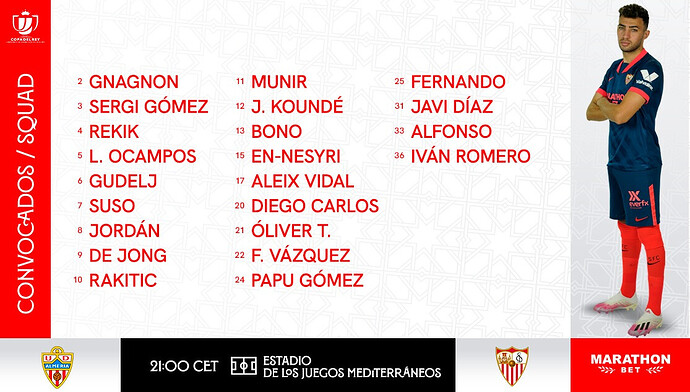 I hate to set young @ShendM off again, but no Jesus Navas or Acuña tonight.

Other absentees are Tomas Vaclik, Sergio Escudero and Óscar Rodriguez.
Really surprised given what I have seen that it is still Iván Romero getting call ups from the B team, but what do I know?
Navy kit gets its second outing of the season, not been seen since the implosion in Bilbao in October. I really wish Nike would provide us with Navy socks for it though, it looks crap with the bright Orangey / Red ones.