Probably the only good thing going for us is our Europa League campaign. We dealt with an underperforming Lazio side last round, and are now matched up against the Czech league leaders in Slavia Prague. The draw could have been far worse, but doesn't mean this won't pose as a challenge. Seeing how poor our form is, any team should be relishing a match against us. The caveat though is that the Europa League & the RSP have a seemingly unbreakable bond.
TEAM NEWS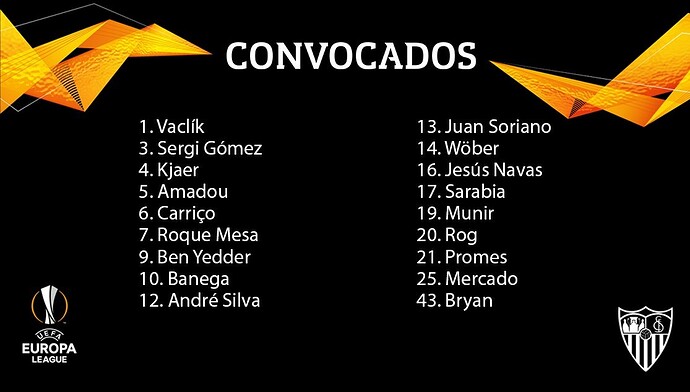 Lineups will be announced shortly, but the obvious challenge here is the LWB position. Promes has been deputizing there, but it takes him too far away from goal. We've seen Wöber capable of filling in, but it's all a matter of his fitness. Machín's system seems to punish our fullbacks physically, and the only one we have listed is Navas. Also, will Guilherme Arana ever play a game for us again?
I'm hoping we repeat our efforts from 2016 in that we kill off the tie in the first leg, so a 3-0 or 4-0 would be fine for me. Goals have been hard to come by (Silva is a striker right?), so our complacency may be the opening that Slavia Prague needs. We just might need our dynamic duo in Sarabia & WBY to bail us out again.
¡Vamos mi Sevilla!
¡Lucha por lo que amas!