Ok folks. Now that we have some spare time due to the international break, it's time to move away from the discussion of the recent situation with our beloved club and have some fun.
This is a bit of a click-bait title because of the recent world events with the invasion of Ukraine from Russia, but I wanted to share something that I've experienced and it involves Russia in a way.
I've trained and played 11 a side (the regular football/soccer) in elementary school and high school but never made it past that. It was a mix of no extra talent, not ready to make the sacrifices needed etc. - so I wasn't cut out for professional football.
However, I have regularly played 6 a side and 5 a side football (minifootball) for fun since high school, and up to semi-pro in the college years.
Standing 1.86 cm tall and weighing around 85-90kg were my stats throughout college (University), then afterwards it was around 90-95kg and now that I haven't played a single game in 2.5 years due to an ingrown toenail and then I got too lazy, lost interest in playing. Nowadays I weigh 105kg and am in the worst shape ever

- gotta probably hit the gym at least

So I was never a decent dribbler, very good with the ball or very creative but I was rock-solid on defense, very physical and ran a lot which made me a good enough asset for my team's matches vs. decent teams. In easier matches I would experiment a lot, go forward, have more fun, make passes, score goals etc. So I was an average player at best but with a lot of passion, which makes the difference in everything in life.
From 2012 to 2015 I led the Sports Club at my college (RIT Kosovo, a branch of RIT from Rochester, US) and have assembled teams, organized everything including fundraising for participating in International University Sport tournaments. We always participated in the men's 5 a side category.
Fields like these were always my natural habitat in football, ideal for 6 a side games:
But when playing abroad, almost all the tournaments offered only 1 category in football which was Futsal - 5 a side played on parquet and if lucky we'd get artificial grass but everything else was the same like rules, ball size, goal sizes etc.
Due to my playing style I was not cut out for Futsal and usually performed terribly when playing it. I had a lot of issues with the smaller ball, the much faster game and very agile opponents so I only played it in these international tournaments. In order to compensate for that, I usually assembled the strongest ever teams and often from different Universities around Kosovo in order to create the most competitive teams ever. I only got to play as the leader, because otherwise I wouldn't even make the bench

So in 2015 we participate in this tournament in Rome, Italy - one of the largest and most competitive in Europe, where teams from all over the world participate every year. It is semi-pro in nature as the Universities usually send out their best 5 a side teams.
Long story short, we were drawn, among other teams, with the Moscow State University team in the group stages. In the first match we've beat them 2-1 and then we faced them again in the quarters to beat them 5-2. We went on to win the whole tournament, beating Czech Technical University of Prague in the final. Here is the tournament bracket: http://www.euroroma.eu/documents/results/2015/futsal.png
Because of a tight budget, we traveled with a team of 7, one of us got injured in the beginning so most of the tournament it was 6 which in 4+1 meant only 1 sub available. We played 8 matches and often vs. teams with 10-12 players.
Below are some of my highlights against them in the first match, don't laugh
- our team is with orange/navy top and I'm nr .5
The first and second video are mostly due to adrenaline. Before the match against them we vowed to beat them at all costs. Nationalism is only present in sports nowadays so being from Kosovo our team didn't have much respect for the Russians, mainly because of their supportive role to Serbia in the 1999 war in Kosovo as they helped Serbia both economically and diplomatically in committing ethnic cleansing. We can see nowadays a lot of Serbian people supporting Russia so it's kind of a brotherhood to them. That's a different topic and too sensitive so I'll leave it at that.

The third video led to a goal but it wasn't caught on the GoPro.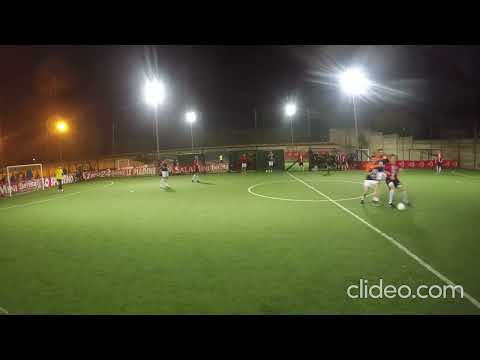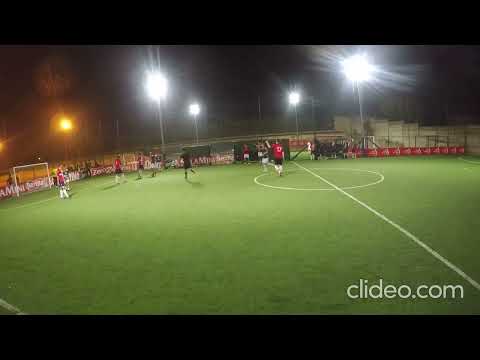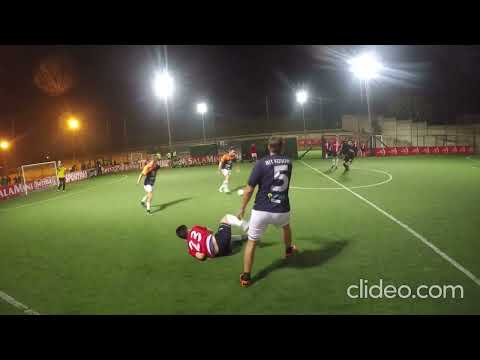 @SurreySevilla - you ready to play my team in a 6 a side, we'll do it home-away with aggregate score