WHEN?
Saturday, August 3rd, 2019
0930 EST / 1530 CET / 2330 AEST
WHERE TO WATCH?
SFC TV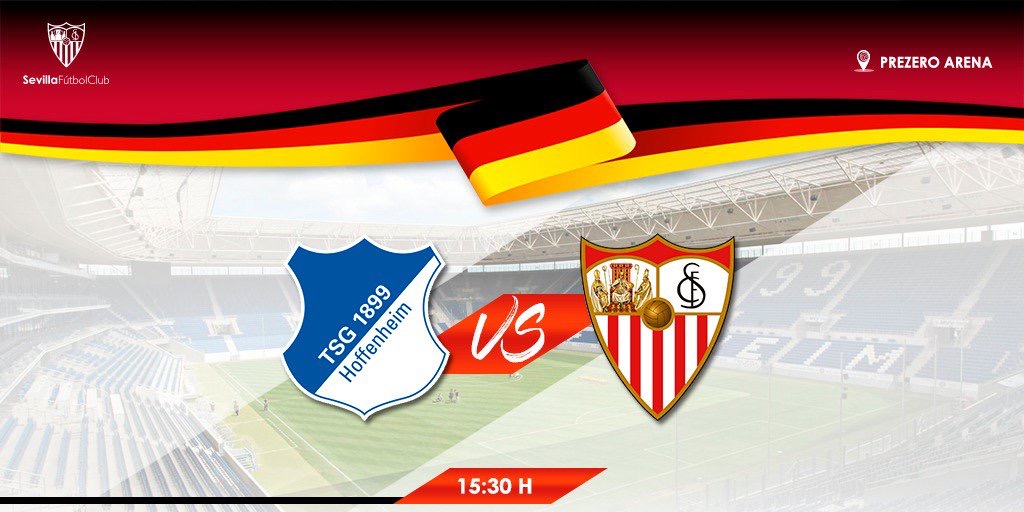 Following the success of the Opel Cup in Mainz, the squad remained in Germany (Bad Schönborn) to prepare for the upcoming friendly against Hoffenheim. This match will conclude the 3rd stage of pre-season, before the team returns to home soil for their final 2 friendlies.
TEAM NEWS
Two more squad members have joined up with the team in Germany. Sergio Rico has returned from injury, while Bryan Gil — who I don't believe has even had time off — comes back after winning the Euros with the Spain U19 team. Reguilón is the only player who will miss out after injuring his right adductor, and is set to be out for 10 days.
ENQUIRY
After witnessing Sevilla's best version under Lopetegui last weekend, much of the same will be expected to see if the team is finally starting to click. Will De Jong have a better showing after Dabbur stole the show last week? And will Pozo impress us once again? Our players haven't exactly bought into the concept of "friendlies", so expect another strong showing as these squad numbers are still up for grabs. Keep the winning streak alive!
¡Vamos muchachos!